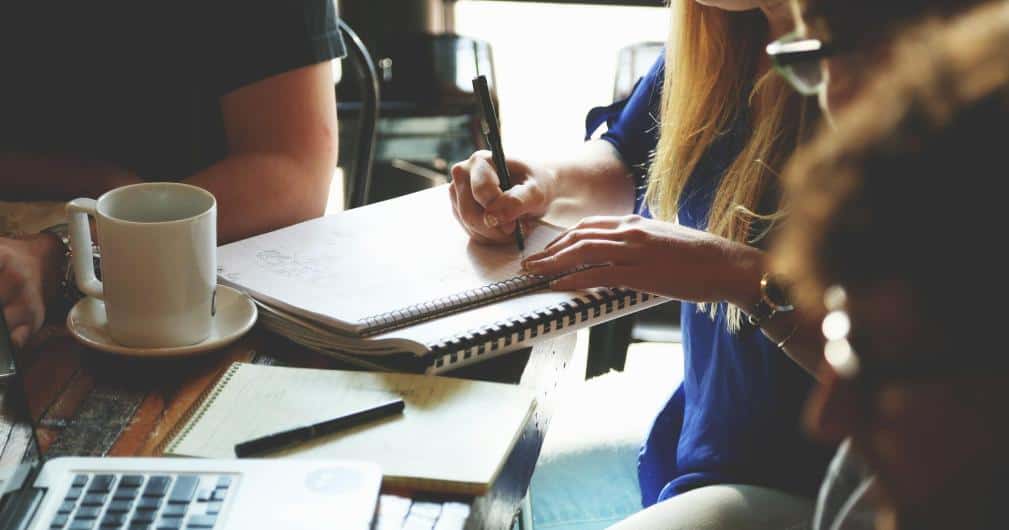 Welcome to part 2 of these amazing Pinterest tips straight from the experts at Pinterest! This is a synopsis of Pinterest's interview with Tailwind for busy bloggers who may not have time to watch a 1.5 hour interview.
I feel that this interview was so important because of Pinterest's willingness to open up and answer the most frequently asked questions that you and I were dying to ask. These Pinterest tips are gold and should be both applied to your strategies and experimented with starting today.
If you would like to watch the complete interview, you can check it out right here. These Pinterest tips and best practices set a crucial foundation for both new and seasoned Pinners!
If you have not seen part 1 yet, start here:
Part 1: Tailwind's Interview With Pinterest That Will Make You A Better Pinner
You may also like:
Free Pinterest Scheduler That Will Help Automate Your Pins
Pinterest Group Board Hack: Find and Join 100s in Minutes
How To Increase Traffic to Your Blog (And Keep It There)
Writing a Blog Post This Way Will Make You Succeed In Blogging
Disclosure: some of the links below are affiliate links. This means that if you click on a link and decide to make a purchase, at no extra cost to you, I will earn a commission.
Watch The Live Interview Between Tailwind and Pinterest
Please understand that any notes labelled as "My Takeaway" are my own interpretations and will be clearly distinguished from Pinterest's official, quoted answers!
Part 2: Top Pinterest Tips (Minute Marker 30:10)
If you are a busy blogger like I am, you might prefer to read (or skim through) the questions and answers rather than watch the full video. If so, you're in luck! I've compiled the notes for you and put together the best Pinterest tips and takeaways! So let's get started.
Q: "Is it okay to Pin the same image to the same board more than once?"
A: "Sure… Make sure each Pin has a unique description. 'Why is this relevant once again?', for example."
It's certainly acceptable to be Pinning the same Pin to the same board, but we ultimately want to keep our audiences' experience in mind. Spacing these duplicate Pins apart so that others on Pinterest are not seeing the same Pin from us over and over is key.
Pinterest does not "recommend looping just for the sake of looping." They do recommend saving something again because it is seasonally appropriate, but not for the sake of repeating Pins.
My Takeaway: Pinterest does not want you to loop Pins, but they currently cannot distinguish your looped Pins or penalize them. I believe that if you space your repeated Pins significantly, then you will not be spamming Pinterest users.
Q: "How much do followers matter?… Do you have any suggestions on how to get more followers / get more engaged followers?"
A: "Followers still represent a small portion of the total people that you reach on Pinterest."
With the new business profile, Pinterest shows both the number of followers and the average number of people reached per month. A healthy account will reach many more people than just the number of followers in time.
Followers are important for "instant" Pin distribution, but applying SEO practices will increase your reach far beyond your followers.
Key: "Quality is more important than quantity." The quality of a new piece of content will be measured by the engagement of authentic followers. So even a small number of engaged followers is more important than a large, stale following.
Comments, "tried-its", repins and highly engaged followers are important for early Pin distribution.
My Takeaway: Pinterest prefers daily fresh content to daily high volume of the same Pins over and over that no one is engaging with.
Q: "How much activity takes place on our profiles?"
A: "A majority of engagement is still taking place in the discovery spaces on Pinterest (hompage, search results, related Pins, etc). That said, as we continue to introduce these new ways for people to find creators to follow, we expect views of profiles to probably go up somewhat. But I would expect that engagement would continue to happen off the profile for the most part."
Pinterest's new design is meant to be customizable and easy for users to manage. Content will more likely be discovered outside of your profile so that is where we should focus our attention.
My Takeaway: Things like board covers and homepage imagery is not as important as creating beautiful, shareable Pins.
Q: "Is there any data on how much the use of hashtags improves the reach of Pins?"
A: "Hashtagged Pins do get significantly more distribution the first day that they're saved to Pinterest."
This correlates with the importance of saving fresh Pins with highly relevant hashtags. Remember, "quality over quantity."
According to Pinterest, people both click on hashtags and search hashtags to find new content!
My Takeaway: Hashtag everything with a lot of very relevant hashtags!
Q: "Can local business succeed on Pinterest?"
A: "We have over 200 million active users on Pinterest. I think the takeaway from that is that no matter where you are, you should be able to find your local audience on Pinterest."
Always optimize your content and Pins for local searches. You want your local audience to  search with geographic terms. Include those terms in your Pinterest name and profile description as well so that you can be found locally.
Q: "Effective Pin images"
Optimal ratio 2:3 (600 x 900 pixels). Distribution of Pins could be limited on longer Pins.
My Takeaway: Don't delete your long Pins, but spend more time on Pins with 2:3 ratio going forward.
Q: "For awhile we noticed that a lot of Pins were being cut off as squares. Is that something we should plan for?
A: "No, that might've been a temporary experiment that we were running but we're back to the 2:3 ratio."
Q: "Is it still true that Pins without faces that use warm colors do better than say cooler colors and faces?"
A: "I had seen something about the faces several years ago but I have not seen any updated guidance on that. And I know that as we've made a kind of Pinterest house Pins over the years I've not seen that hold true."
Every business and brand is different so it is certainly a good thing to experiment with what works best for you! Pinterest has on established rules but this all comes down to user experience and preference.
My Takeaway: Using faces or certain colors on Pins has nothing to do with Pinterest's distribution standards, but it has everything to do with user experience. If people don't like Pins with faces, then the numbers will show. Do some of your own testing!
Q: "Lifestyle images, tasteful branding, and (limited) helpful text on image are still suggested."
A: "In general, people are looking for help in contextualizing a given product or a given image, so… tell [your audience] how [they] would use it in [their] day to day life."
Product Pins can be successful if the image is beautiful and helpful, but ultimately, lifestyle images are widely popular on Pinterest. Creative descriptions also help when great images are not readily available.
Tasteful Branding
Tasteful branding is when you include a small logo or brand name on your Pins. It ensures that a "Pin maintains your legacy." Tasteful branding will not hurt Pin performance.
Avoid Logo Placement in the Corner of the Pin
The visual search product, Lens, allows you to focus on any portion of an image to search for visually similar images. Usually the starting point is in one of the corners, so logo placement on the corner could lead to your logo being covered by that icon.
Text on Image
Limited text overlay is beneficial as long as it enhances the Pin and relates to the content that it is linking to. Maybe the image itself isn't enough to tell the whole story, so that's when text brings value to your Pins.
My Takeaway: I think that branding is great, but also test Pins with more subtle branding. You may think that your branding is subtle or "tasteful", but others may feel like they are seeing the same Pin over and over because your Pins all look too similar.
Q: "What is happening with Pin descriptions?"
A: "At this point, Pin descriptions are visible in the feed for almost all users."
Some experimentation has been done to limit showing Pin descriptions to brand new users to measure reactions and performance. Testing is being done, but ultimately descriptions are fully accessible.
Longer descriptions are still great for SEO, so don't try to fit your descriptions to the number of characters visible.
Descriptions with a call to action tend to increase click through as well. So it's important to keep descriptions relevant and interesting for your target audience.
Keywords should be naturally placed in context and used to encourage engagement and clicks versus the mechanical "keyword | keyword | keyword." We want viewers to feel like the content will present value and not just a bunch of keywords placed for SEO purposes.
My Takeaway: Keywording is very important, but keyword stuffing hurts user experience. Make sure to write for the reader and not for the search engine.
Q: "Should I be Pinning other peoples' content?"
A: "You certainly are welcome to repin and I think what we've seen is that our creators have a really good curatorial eye. So what we recommend is that you start with your own content because that's what you want to prioritize for distribution."
Consistent Pinning is very important to Pinterest so because we can't always keep up with our own fresh content every day, that is where repinning others' work fills in the gaps. Both content creators and your audience value repins of relative, curated content.
My Takeaway: I don't believe in the 80/20 rule (80% others' content, 20% your own content). Maybe when you are first starting out, you will need to post 80% of other content to keep your profile active. But once you have your own fresh content, that should be your main focus (in a non-spammy way).
Q: "What's the 'magic' ratio of my content to other peoples'?"
A: "There is definitely no magic ratio."
It is most important to prioritize your first 5+ Pins for distribution and make sure that those are your fresh Pins.
 Q: "How can businesses take advantage of Lens if they're not in fashion or home decor?"
A: "Today there's not an explicit way to have your content surfaced in visual search results. For example, beyond all of the standard SEO best practices."
Basically, visual searches do not outweigh SEO searches. So it is more important to optimize your Pins with relevant keywords than to use uniform images or images that perfectly match your content.
Pincodes
Much like a QR code, a Pincode is activated through Lens. This can help small businesses get found on Pinterest!
My Takeaway: Pinterest does not prioritize or rank Pins higher that have unique images. I'm a believer in free stock images!
Q: "What is going on with stolen Pins?"
A: "We hear you. This is one that is really concerning to us as well. We're actively working on a number of techniques to combat this and would love for all of you to help us in this quest."
Pinterest believes there should already be an improvement. Now they are connecting the content of the Pin with the content on the landing page.
My Takeaway: You must make sure that your Pin's description matches the page that your Pin links to!
Q: "How can we report stolen Pins?"
A: "Reach out to us."
You can report stolen Pins directly to Pinterest through the help areas. Save the URL of the stolen Pin as they will need to review and locate it in order to remove it.
If it's not your Pin, you can also flag a stolen Pin and reach out to the copyright owner so that they know to report the stolen Pin as well.
Q: "How can we report stolen Pins which are not our own?"
There are various ways to report a stolen Pin such as reporting it directly from the Pin or contacting support. It's okay to report it multiple ways as it will ensure that the Pin is reviewed and removed quickly.
Even More Pinterest Tips
Keeping / Deleting Pins for Products No Longer Available
If a Pin is performing well (or even if it's not, but could take off later), always make sure to redirect a discontinued product to a related or similar product. We don't want 401 redirects to ruin a Pin's performance!
Will Editing Keywords on Old Pins Help Performance?
Rather than going back to old Pins and updating them, Pinterest advises that we instead create a new Pin with better keywords and a stronger description.
How is Non English Text Prioritized?
Pinterest prioritizes content in the native language. Some Pins that don't matter such as photography could be more widely distributed.
Should I Go Back and Add Hashtags to Older Pins?
Pinterest is using hashtags to prioritize new content and claims that updating hashtags on old Pins is "not worth your time."
How do You Find Keywords on Pinterest?
Pinterest hack: use guided search. Search for a similar keyword and use the terms that populate that are related. All of those keywords are based on what users are already searching for!
First Five Pins Prioritization
The first five Pins are prioritized chronologically. So be aware of the first five that you share.
Group Boards are No Longer Auto Followed
Group boards are still important but starting a group board to build your followers is not the best way to grow your following. There is still value in joining and sharing to group boards.
Is it Okay To Add Unrelated Category Boards to Your Profile?
It is not necessarily going to hurt your profile if the categories are unrelated but still resonate with your audience. Ultimately you do want to try to remain uniform and Pin what interests your followers.
Is it Good When Someone Shares Content Directly From Your Site?
Yes, Pinterest uses these Pins to determine distribution priority of your Pins.
Monthly Viewers versus Monthly Engaged
Monthly viewers is the number of users who see your Pins whereas number of monthly engaged users are those who actually click, repin or comment on your Pins.
How Long Does it Take for A Pin To Rank for A Keyword
Pinterest is unsure of an exact time, but recent updates are helping Pins rank much sooner, especially if users are engaging with your Pins.
My Final Pinterest Tips and Takeaways
Pinterest admits over and over that they are still experimenting with their own algorithm changes. This means that we too should experiment with the changes and find out what works best for us!
Instead of sticking to the same plan month after month, consider making small changes and tracking the performance that results.
Any time that testing is done it is important to test for long periods such as 6 or more weeks. Make sure to be consistent so that you can report once and for all if a new strategy is working!
Remember, many of these Pinterest tips are just that – tips. This does not mean that what works for one person will work for you. Make sure to use these Pinterest tips as a starting point and formulate a plan that drives the most traffic to your blog.
Pinterest Tips for New and Experience Pinners
Pinterest is always changing. The most important takeaway is that you remain willing to change with it! I want to see you become successful on Pinterest because it is a huge driver of traffic for bloggers.
Whether you are new to Pinterest or you have been on the platform for a long time, you can benefit from these Pinterest tips. We all have to be willing to learn and grow with the platform.
Pinterest Tips – Get An eBook to Set A Good Foundation
I highly recommend starting with the eBook Pinteresting Strategies. Although Pinterest is always changing, this eBook will give you a strong foundation for Pinterest best practices.
After reading Pinteresting Strategies in less than 24 hours, and implementing as much as I could right then and there, I quickly saw traffic improvements overnight!
If you already know the ins and outs of Pinterest, then get Tailwind setup to ease your Pinning efforts! Try Tailwind for free and see if it's right for you.
Pinterest is a great place for bloggers and it is so important to harness the power!
Please let me know if you have any questions or observations in the comments below. I would love to hear what you thought of this insightful interview that revealed all of the Pinterest tips that we've been dying to learn!