13 Best Jobs for Smart People to Earn More Money
The cost of living is rising, but many workers aren't seeing their paychecks increasing alongside their growing bills. It can be frustrating to try to make ends meet in this economy without receiving a boost in income to help you keep up with inflation. Generations of people have been taught that they simply need to attend college, get a good desk job, and live happily(ish) ever after.
Sadly, for a lot of people, the American Dream doesn't pan out this way at all. Experiencing the daily grind of the corporate world without an end in sight has inspired many entrepreneurs to find other ways of making money. Like them, if you are dedicated to learning a new skill that's different from the lifestyle to which you have been conditioned, you, too, could put yourself on the map – especially if you tap into the online market. Just look at the many smart people who have realized that jobs for them just don't exist in the corporate world.
As a stay-at-home parent, I quickly realized that the corporate environment wasn't for me anymore. I now run a multiple six-figure business of the kind I had only dreamed was possible back when I was sitting in my tiny cubicle. Today, as an entrepreneur, I have taken on more chances to learn and grow, scale my income, and support my family in all areas. If you are looking for jobs for smart people that will be fulfilling and monetarily rewarding, then further your knowledge below.
13 Brain-Exercising Jobs for Smart People
These smart jobs will give you an idea of how to tap into your strengths and use them in new ways. The best way to see if a job is the right fit for you is to research the industry and be willing to put in the dedication needed.
1. Proofreader
If you find yourself spotting errors in books or magazines as you read, then becoming a proofreader might be the perfect job for you. This job allows you to put your smarts to the test and exercise your skills in grammar, spelling, and punctuation.
Contrary to popular belief, proofreading isn't like taking one long college exam. You don't need to memorize thousands of obscure grammar rules in order to be successful. Instead, think of it as correcting a paper against a standard style guide. You can always double check your changes against professional resources to make sure they are correct.
Start the process by signing up for the free Proofread Anywhere workshop to learn more about the skills required for this type of work. Once you get some experience in this field, you will be able to set your own rates and work independently.
Those who earn a proofreading certificate or English degree are likely to be selected above other entry-level applicants. The most profitable way to earn a significant income as a proofreader is to build your own client base. You can cut out the middleman and charge your clients a competitive rate for the work you do.
Related: Proofread Anywhere Review
2. Virtual Sleep Consultant
Sometimes being knowledgeable about the most obscure subjects can lead to a lucrative venture. Take my friend Jayne, for example. She learned how to sleep train her babies when they were very young, and then she continued to exercise her skills with her friends' and family members' kids. As word of her talents spread, Jayne found herself sleep training the babies of acquaintances' children just for fun.
While sleep training started out as a hobby for Jayne, she soon realized how much money she could earn from it. She quickly turned her talent into a six-figure virtual sleep consulting service for tired moms. You wouldn't believe some of the rave reviews Jayne has received from the parents she successfully helped. This social proof catapulted her business to the success it is today, and is a strategy that new sleep consultants are using to kick start their own careers.
With years of personal experience in sleep consulting behind her, Jayne now teaches others how to become sleep consultants. There is always a need for sleep trainers, and she is ready to help create more jobs for smart people as awareness of this service comes to light.
Join Center for Pediatric Sleep Management to learn how to build your own virtual business as a sleep consultant. The best part is, you don't need to have any previous knowledge to get started. The course will walk you through everything you need to get started, from an array of sleep training methods to how to find clients and market your service.
Related: The CPSM Review
3. Freelance Writing
As a former freelance writer, I can tell you firsthand just how impactful freelance writing was for me and my family. Not only did I get to set my own hours and rates, but I also used my brain in many different ways, like creating compelling content that converts. It also gave me the chance to be creative, which was almost therapeutic.
Freelance writing is one of the best jobs for intelligent introverts because it doesn't involve having to go to an office or participate in online meetings. While some clients might still like to hold face-to-face conversations, I know client and writer relationships that have gone on for years without the parties' having ever conversed outside of written communication.
If you are good at writing, have a solid grasp of the English language, and can create content that flows well, then consider becoming a freelance writer. You don't need any previous experience or knowledge to get started. Put your smart brain to work by considering all of the steps you should take to get started with writing.
4. Web Designer
Web designing is one of the top jobs available for intellectuals. As user-friendly as many website design platforms have become, there is still a high demand for people who can design websites using coding. If you enjoyed the MySpace era – when everyone was learning HTML codes to design their profiles – you could find yourself turning your passions into a lucrative career as a web designer.
Web designers do not need to have any pertinent schooling, or even a degree, to make money. Your knowledge, ability to learn, and talent for designing stellar sites will allow your portfolio to speak for itself. Web designers' median annual salary of $78,300, as reported most recently by the Bureau of Labor Statistics, is definitely worth pursuing.
Do what I did and start by designing your own website. If you enjoyed the process, then consider starting your own website design business and creating sites for other individuals and organizations.
5. Graphic Designer
Graphic designers create graphics that are compelling, eye catching, and earn their clients money. Whether you create banners for a company, design social media templates, or go deep into filming – where you combine graphics to make videos – you can hone your passion, become a graphic designer, and make a lucrative income.
Get creative in this amazing job for smart people and make ideas come to life using graphics. Graphic designing is more than just adding in some color here and there. Graphic designers are artists, too. Charge a fee to create graphics that are worth your time and expertise.
Put graphic design to work for yourself and make money with your own digital products. You can turn this gig into a passive income as you build up a solid base of high-quality products to sell, like eBooks, printable art, and templates that customers can manipulate and reuse in their own businesses.
6. Become a Tutor
Tutoring is one of the best jobs available for smart students and teachers. If you enjoy and excel in a particular subject, get paid to teach it to others, either in a college setting or with kids.
In addition, if you are fluent in a language other than English, provide your tutoring services to students attempting to learn it. Or simply choose a subject that resonates with you the most, like math, science, English, or history.
Become a tutor and charge an hourly rate or offer service packages. Make a schedule that works for you and you can be well on your way toward helping others while increasing your income at the same time. You don't need experience to become a tutor. Simply showcase your skills in the subject you are advertising and take on as many clients as you can support in the time allotted.
7. Become a Life Coach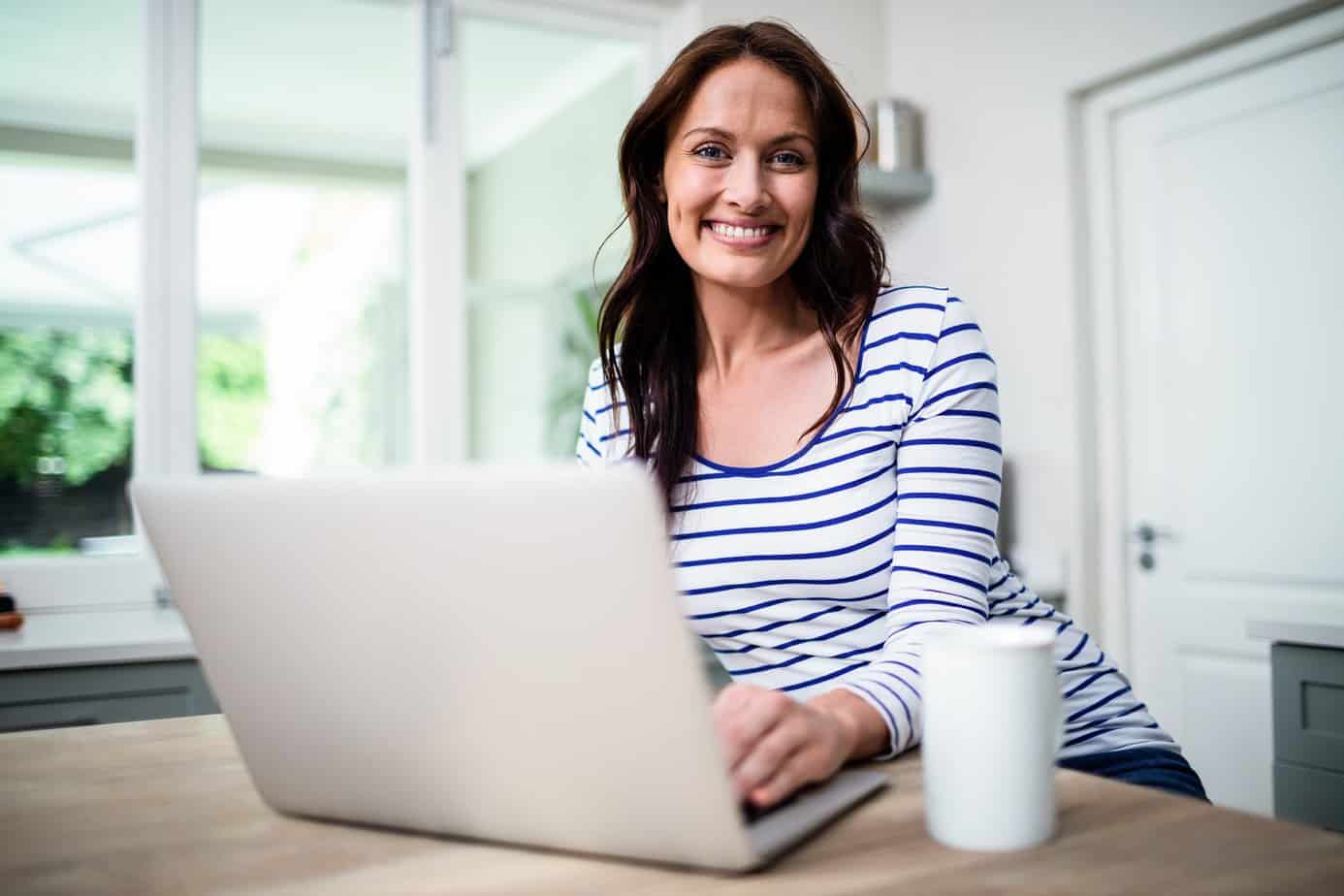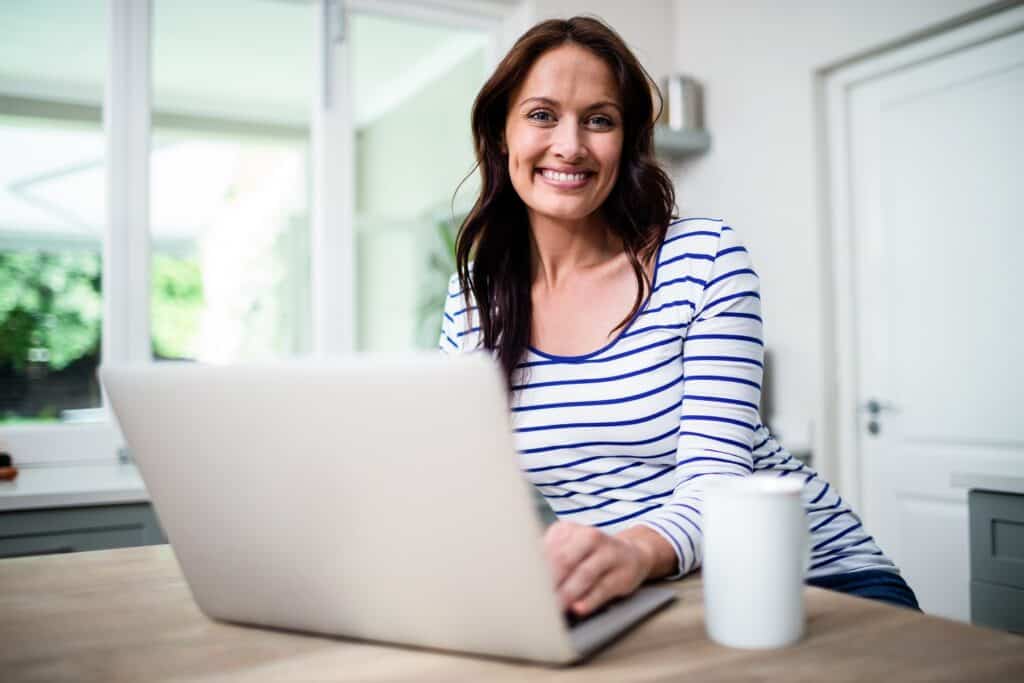 Life coaching has become a popular choice in jobs for smart people. Coach your clients on just about any topic, like marriage, finances, health, business, and parenting. Your life coaching will provide your mentees with guidance and knowledge, and in return, your clients will pay you for your expertise.
Life coaching is not a regulated industry, and doesn't require any formal education or minimum experience. You can make all of the decisions in your business. Decide how much to charge for your services, and plan client calls around your schedule.
Related: Side Hustles for Nurses to Make Extra Money
8. Inventor
Inventors simply get paid to think, so if you find yourself coming up with great ideas for inventions, turn that brain of yours into a new career. Be innovative and sell your ideas for a profit. You can even create your own business and offer your clients ideas on how to improve their existing designs.
Your inventions must be your own original ideas, but this should be no problem for smart people. Inventors are similar to artists; you have to get creative to see things from a different perspective and nail down ways in which current items or products can be improved.
9. Property Manager
Being smart comes with all kinds of perks. You probably have the kind of brain that can easily organize several tasks so that you can get a job done quickly and efficiently. A property manager is the perfect job for intelligent people, because you get to coordinate several moving parts simultaneously.
As a property manager, you will have the responsibility of seeing a rental house become someone's home. Interview potential renters, coordinate move-in dates, take care of any necessary maintenance requests, and collect rent on the homeowner's behalf. Your attention to detail and ability to be resourceful on the spot could be exactly what is needed in a successful property manager.
10. Interior Designer
Interior designers are artists who create beautiful indoor and outdoor living spaces. They need to be smart, using their brains to envision how homes and offices can be arranged in a functional, aesthetically pleasing way. Your job will be to transform living spaces to meet individual client needs.
Get creative with color schemes, patterns, and furniture pieces. Design spaces that aren't consumed by furniture that is too large, or dark paint colors that overwhelm the room. Add interior design to your possibilities of jobs for smart people and create beautiful, inviting spaces.
Related: How to Become an Illustrator and Get Paid to Draw
11. Filmmaker
TV shows, movies, commercials, and YouTube video content all have something in common: filmmaking. A filmmaker is a smart person who has to be able to see a storyline from different angles and decide how the finished product would be best received by the viewers. To become successful in this field, you will have to be willing to open your mind to possibilities outside of what is being seen by the naked eye.
Filmmaking is one of the best jobs available to smart students. Learn along the way as a filmmaking student. This is especially true for anyone trying to start their own YouTube channel. Think about lighting, angles, and the best optics for filming to allow you further opportunities to explore and practice.
I created my own YouTube channel and can tell you from experience that the learning never ends. Each new video I post includes some kind of tweak I recently made.
Related: Trusted Online Jobs for Students
12. Marketing Coordinator
Marketing coordinators help businesses scale their incomes through effective marketing strategies. To become successful in this field, you will need to be in the know about trends and current marketing methods. If you can think through all of the pieces that go into strategizing a business's marketing plan, then this could be the perfect job for you.
Marketing coordinators make a competitive salary. Their role directly impacts a business's growth. If you are great at your job, the organizations you help can grow beyond what anyone ever thought was possible. Just find the gaps to capitalize on through your marketing.
As a business owner, I am constantly involved in marketing my own company. I have to adjust quickly if I see algorithms change or if I notice an increasing demand in areas I haven't tapped into. The strategizing never ends, which is perfect for job security.
13. Bookkeeper
Bookkeepers are smart with numbers. They keep track of income and expenses for each of their clients, meaning they need to have great attention to detail, especially when it includes looking over someone else's finances.
Most bookkeepers are responsible for keeping accurate records of all transactions, monitoring accounts receivable and accounts payable, reconciling bank statements, and sometimes even filing taxes. With an eye for detail and knowledge in accounting software, bookkeepers help businesses stay organized with their finances.
Bookkeepers can work remotely or in person. Create your own bookkeeping business and take on as many clients as you want. The best part is, you can dictate your own schedule and rates. The more experience you gain as a bookkeeper, the more you can charge.
Make More Than Corporate Jobs Can Offer
Jobs for smart people don't have to be limited to the corporate world. In fact, you will probably make more money if you work for yourself than you would if you settled for a job you hate. I never thought it would be possible to be where I am today – raising my family while making a significant difference in my income at the same time. When you take control over your schedule and rates, you can start living the life you've always dreamed of.
Choose one or more of the options above to find your next lucrative opportunity. If you can combine some of these services under your own business umbrella, you are already adding value for your clients and helping them increase their business growth.
We all know the saying, "Work smarter, not harder." Stop fighting your coworkers for that measly raise you've been working toward for months (or years). Take your finances and your life into your own hands by finding the right jobs for smart people. You have what it takes; you just have to believe in yourself.
Related: Best Online Jobs for Introverts
---