How to Get Paid to Play Solitaire On Your Phone
I don't know about you, but after a long day of working and tending to my kids, I often seek solace in playing card games like Solitaire. It's almost therapeutic arranging a descending cascade of cards and winning a game strategically. What makes it even better is that I can get paid to play Solitaire.
Not only does my relaxation time come with a peaceful brain activity, but it also helps me to feel less guilty about playing because I am earning money while doing so. Technically, I'm not wasting time if I'm getting paid for it, right? (That's what I try to tell myself anyway.)
If you enjoy passing the time and making money playing Solitaire, then you will be happy to learn of the variety of apps you can use to turn your gaming time into profit. Decide which of the following Solitaire apps is the best choice for you.
Our Most Popular Money-Making Offers
Opinion Outpost - A high-paying, trusted survey site that rewards its members in free Amazon gift cards or cash.
Branded Surveys - A legit survey site that rewards its members in cash just for sharing their opinions.
InboxDollars - Get a $5 new-member bonus for joining a site that pays you to play games, search the web, answer polls, and complete paid offers and surveys.
Instacart - Earn up to $20 per hour to shop for and deliver groceries on your own schedule using your own car (and keep 100% of your tips!).
Cash App - Get $185+ in free cash and Bitcoin, invest in Bitcoin and stocks, and send and request money for free. Use my referral code for a cash bonus:
How Can You Make Money Playing Solitaire?
Before I introduce the specific apps that pay you to play Solitaire, it's important to understand why they pay. It is easy to get wrapped up in scams these days, and apps that promise monetary rewards can sound shady.
There are legitimate apps available that can help you get paid to play Solitaire. While you are playing on the apps, you will notice ads pop up every so often. Your ad views and clicks generate income for the company that made the app.
In return, the company rewards players like you with cash for using its site. It is its way of giving back to you and keeping you as a loyal member of the site so that you keep coming back to play.
Some of the options include in-app purchases, cash wagers, and cashback rewards for trying new games. These forms of payment further fund the efforts of the app creators, giving them more profit to share with their players. With Solitaire, it's easy to level and even earn some extra cash just for playing games at your own pace.
10 Apps That Pay You to Play Solitaire
There is a wide variety of Solitaire style games out there. Each one of the apps pays real money and offers a unique spin on the classic game.
1. Solitaire Cube
Solitaire Cube is the classic Klondike Solitaire game many of us know and love. The twist to this game is that you are playing in "gaming mode" which means you are earning points for nearly every move you make.
There is a time limit for each game you play making this game even more exhilarating. You can compete with others to win actual cash. Payments are made in the form of gift cards to Visa, MasterCard, American Express, and Apple. You can also request a deposit to your PayPal.
Not available for cash games in AZ, AR, CT, DE, IN, LA, ME, MT, SC, SD, and TN, but virtual currency is available.
2. 21 Blitz
21 Blitz is a fun combination of Blackjack and Solitaire. Regardless of whether you are a pro at these games or not, 21 Blitz is a great game to use to pass the time. Choose to play free then switch to cash mode when you are ready to play against other users for your chance to win prizes or cash.
The game has a timer feature that rewards you with even more points if you finish the deck in time. The objective of the game is to make 21s or stacks of five cards for points. Compete against other players for cash that is paid through gift cards to Visa, American Express, MasterCard, and Apple. You can also request payment to your PayPal account.
Not available for cash games in AZ, AR, CT, DE, IN, LA, ME, MT, SC, SD, and TN, but virtual currency is available.
3. Klondike Solitaire
Get paid to play Solitaire with a fun game of Klondike Solitaire. This game is available to those who have a free account with InboxDollars. Earning through InboxDollars is easy to do. Spend time completing tasks such as playing Solitaire for cash. You can earn a $5 bonus just for signing up for an account with InboxDollars.
Playing games on InboxDollars gives you scratch card progress. Each scratch card gives you the chance to win real cash. Cash out all the money you earn through gift cards to places like Amazon and Visa or a PayPal deposit.
Related: InboxDollars Review
4. Pyramid Solitaire
Pyramid Solitaire can be found on the InboxDollars site. With Pyramid Solitaire, the way in which you make your matches and stack your cards in pyramid form matters in order to earn the most points.
Get rewarded on the scratch card progress bar for the time you spend on the game. When the bar is full, you earn a scratch card. Scratch card rewards will vary, but you can request to get paid out from your earnings on InboxDollars through free gift cards or a PayPal deposit.
Related: More Sites Like InboxDollars
5. Solitaire Cruise
Solitaire Cruise is available on Swagbucks. You get to travel the world through this imaginative twist on Solitaire. Play the game in a tri-peaks fashion. Each time you win, you earn Swagbucks (SBs). Complete World 15 in the game within 7 days to earn 3,500 SBs, worth about $35.
Join the platform for free and earn a $5 sign-up bonus. When you're ready to cash out your SBs, you can redeem them for gift cards to places like Starbucks, Target, or PayPal.
Related: Swagbucks Review
6. Solitaire Grand Harvest
Get paid to play Solitaire with the Solitaire Grand Harvest game on Swagbucks. A big twist on the classic Solitaire, you can grow, crop, and harvest all while playing your favorite game.
In order to win SBs in Solitaire Grand Harvest, you will need to complete Crop 11 within 14 days of installing the game on your phone. Then you will be rewarded with 2,000 SBs, worth about $20.
7. Solitaire Showtime
Make real money playing Solitaire with fun sidekicks in Solitaire Showtime, an app available through Swagbucks' rewards program. Play with a cute cat and bunny as you earn your SBs for the time spent playing the game. Go through several magical worlds by completing Solitaire decks.
Earn 1,200 SBs, worth about $12, when you complete Level 120 within 7 days. Cash out your SBs for gift cards to a variety of large retailers or direct cash to your PayPal account.
Related: Best Cash App Games to Earn Money
8. Solitaire DeluxeⓇ 2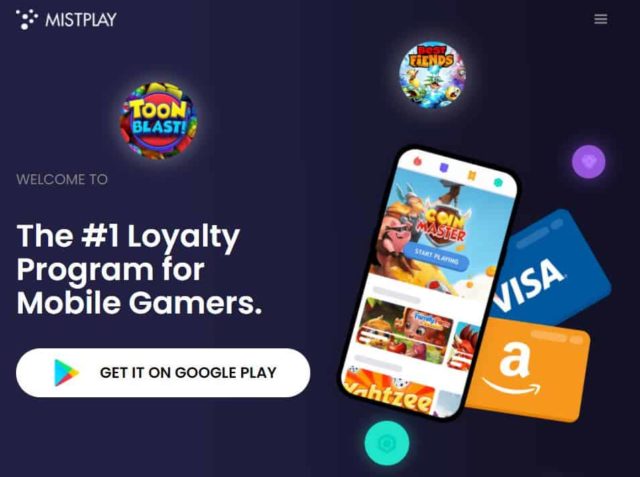 Choose from more than 20 different Solitaire games and earn rewards each time you reach various checkpoints. The app is built to entertain die-hard Solitaire players for hours. Learn new strategies with the built-in tutorials and get paid to play Solitaire just for fun.
To earn rewards for playing Solitaire DeluxeⓇ 2, you must first join Mistplay. Mistplay is a rewards app for gamers. For each game you download and play on its free marketplace, you can earn points called units. The units can be exchanged for gift cards to places like Amazon, Visa, Google Play, and more.
Related: Mistplay Review
9. Classic Solitaire
Playing a classic game of Solitaire can be just what you need to relax at the end of a busy day. Mistplay offers rewards for playing a basic Solitaire app. The app features daily challenges, the ability to play offline, impressive graphics, and most importantly, a great experience of a classic game.
Make sure to join Mistplay before downloading the Solitaire app. That way you can earn units for reaching various checkpoints and later exchange them for gift cards or Visa cash.
Related: More Apps Like Mistplay
10. Pool Payday
Pool Payday offers an interesting way to play Solitaire in the form of a pool game. The goal of the game is simply to win more than your opponents in order to win cash. You can earn extra points for making trick shots.
Redeem your earnings through a secure withdrawal to your PayPal account.
Not available for cash games in AZ, AR, CT, DE, IN, LA, ME, MT, SC, SD, and TN, but virtual currency is available.
Related: Apps Like Cash App
Playing Card Games Like Solitaire Isn't a Waste of Time
Contrary to what many believe, playing games on your phone really isn't a complete waste of time. While some of us might play to pass the time, there are also ways to make it beneficial to our lives by finding the opportunities to get paid to play Solitaire.
Solitaire can be the calm many of us need after a whirlwind of a day working and bouncing back and forth between all the tasks and duties of life. Depending on the amount of time you spend each day playing games, it is only natural to wonder "Can I get paid to play Solitaire?"
Now that you know of 10 apps that pay you to play Solitaire, choose the one that is best for you. They all offer a unique twist on the classic Solitaire game. Seek out the one that seems the most interesting to you. If you are really intrigued by more than one, download multiple apps and get paid for your time playing the matches. It's not a waste of time if you are having fun playing and getting paid at the same time.
Related: How to Do Cash App Money Flips