6 Best Free Funnel Builders to Start Earning Passive Income
One of my favorite sites, KashKick, offers tons of ways to earn real cash online. If you're not already a member, give it a shot! Here are five things you can do to make easy money on the site:
Play games (up to $125 each)
Test apps (up to $125 each)
Buy lottery tickets (an easy $8)
Try popular brands (always changing)
Answer surveys (quick cash in minutes!)
Imagine waking up to an extra $10, $100, or even $1,000 in your PayPal or bank account. The truth is, entrepreneurs see this regularly, even on the weekends.
But what helps them get to those numbers? Setting up sales funnels that work on auto pilot around the clock.
I used to think that I could only earn money by trading my hours for dollars. But then I learned that earning passive income is possible when using the best free funnel builders on the market.
If you're looking for ways to generate passive income and grow your business, then a sales funnel is a great option to consider. Building a sales funnel can be challenging – especially if you're just starting out or have a limited budget – so this is where a free funnel builder comes into play.
We will discuss the six best free funnel builders available to help you create a successful sales funnel. We'll explore their features, benefits, and limitations so you can decide which one will best meet your needs.
Whether you're a beginner or experienced marketer, a free funnel builder can help you achieve your goals while also earning you passive income.
Our Popular Money-Making Offers
Sign up with each of the following companies to maximize your earning potential.
$10 sign-up bonus
Pays to take surveys, complete offers, shop online, and much more
100s of other paid tasks
Awards cash and gift cards
$5 sign-up bonus
Pays to play games, watch videos, answer polls, and much more
100s of other paid tasks
Awards cash and gift cards
6 Best Free Funnel Builders
Some of the best funnel builders today are completely free for beginner marketers. This gives you the opportunity to start making money with your funnel before paying a cent to run it. In time, you can expect to upgrade your plan as your email list and income grows exponentially.
1. Sendinblue
Sendinblue, the first end-to-end digital marketing platform, helps B2B and B2C companies build client relationships through ad campaigns, transactional messaging, and CRM systems.
This tool is the perfect answer to the marketing needs of expanding small and medium-sized businesses (SMBs) in competitive marketplaces, as opposed to enterprise-level solutions that require extensive resources and knowledge.
Key Features
A/B testing
Drag & drop
CRM
Customizable templates
Third-party integrations
Pros
Feature-rich transactional email and texting features.
Built-in CRM features.
Extensive capacity for automation and integration.
Extensive template-building options.
Cons
Setting up an account for the first time can be a hassle.
Designing complex templates requires a separate service and fee.
Pricing and Plans
Free Plan: You can send up to 300 emails per day with the free plan, but marketing automation and live chat do have limitations. As a bonus, you can tailor your email templates, editor, transactional emails, text messages, and WhatsApp marketing campaigns.
Starter Plan: The basic plan is perfect for growing companies, and costs only $25 per month. Send as many as 20,000 emails per month without hitting a daily cap, and enjoy access to basic analytics, reporting, and around-the-clock email support.
Business Plan: Designed specifically for e-commerce and marketing managers, the $65-per-month plan is ideal for most businesses. This option includes complex features like multi-user access, phone support, and statistics, and includes up to 20,000 emails every month.
Enterprise Plan: Sendinblue provides an enterprise package with customized services and account management for large enterprises.
If your company has infrequent email marketing needs, Sendinblue also offers pay-as-you-go pricing.
Related: Get Paid to Share Links
2. Omnisend
Omnisend is a robust marketing automation suite perfect for mass emailing, SMS messages, push alerts, and more. With its many useful features and compatibility options, this platform is an excellent fit for e-commerce websites.
Key Features
Email and SMS marketing
Reporting/analytics
Drag-and-drop
Integrations
Customizable forms
Pros
It provides a wide selection of tools and integrations, making it a one-stop shop for online stores.
This option boosts interaction and sales by letting businesses design campaigns for specific audiences.
Businesses can save time and money using marketing automation features to run their campaigns autonomously.
Businesses can improve the efficiency of their campaigns, thanks to the segmentation features.
Cons
It takes some time to set up and learn how to use properly.
Small businesses may find it expensive compared to alternative email marketing solutions.
Pricing and Plans
Free Plan: Omnisend's free business plan is ideal for those who are testing the waters or launching a new startup. Send up to 500 emails, 60 text messages, and 500 online push notifications to up to 250 recipients.
Standard Plan: This package costs $16 per month and includes email marketing campaigns, automated workflows, and SMS marketing tools. It works best for established businesses with a medium-sized email marketing budget. You get unlimited web push and can send up to 6,000 emails, 60 SMS, and contact up to 500 people.
Pro Plan: If you're looking for more services than the Standard plan offers, the Pro plan is worth the $59-per-month cost. It is ideal for those who need to send many SMS messages quickly and efficiently. You may reach up to 500 contacts, send unlimited emails, and get up to 3,933 SMS with unlimited web push.
Related: Ways to Make Money Reading Emails
3. ConvertKit
ConvertKit is an email marketing tool developed for online businesses, content creators, and bloggers. Creators can use its features to build an email subscriber base, interact with their audience, and sell both physical and digital goods and services.
Key Features
Drag & drop
AB testing
Reporting/analytics
Mobile optimized emails
Web forms and landing pages
Pros
It includes a user-friendly interface, allowing users with little technical skills to easily design and manage email campaigns.
It has features tailored to the requirements of content creators and online enterprises.
It allows users to set up sophisticated email sequences, autoresponders, and trigger-based emails with the help of its robust automation tools.
It works with many third-party systems such as shopping carts, membership portals, and social networks.
Cons
When compared to other email marketing systems, it lacks flexibility in design.
Its pricing structure, which depends on the size of the content creator's email list, can make it prohibitively expensive for startups.
The automation features are not available to free plan subscribers.
Pricing and Plans
Free Plan: ConvertKit's free option lets users send unlimited emails to up to 1,000 contacts. It also offers basic email help for up to 1,000 subscribers.
Creator Plan: If you own a small- or medium-sized internet business, chances are you'll want to choose the Creator's plan. The starting price is $29 per month and supports up to 1,000 users. After the first 1,000 subscribers, the monthly subscription price increases.
Creator Pro Plan: Unsurprisingly, the "Creator Pro Plan" is a favorite among corporations that require elaborate features and top-tier customer service. This plan costs $59 per month and supports up to 1,000 users.
Related: How to Make Money Online for Free (Zero Startup Costs)
More Popular Money-Making Offers
Earn more money in your spare time with these reputable companies.
Free PayPal cash
Paid surveys and web searches
Earn easy cash back
Get paid directly to your PayPal
PayPal, Visa, Amazon, etc.
Pays you to do NOTHING (with SJ Pulse)
Simply install the software
Participate in paid surveys & studies
4. GetResponse
GetResponse is an all-inclusive marketing platform that delivers companies solutions for email marketing, landing pages, webinars, and automation. It's become a go-to option for small- and medium-sized organizations searching for a low-cost, intuitive marketing automation platform.
Key Features
Email marketing
Landing pages
Automation
CRM
Pros
Businesses can easily explore and use the platform, thanks to its user-friendly interface.
Features in this tool make it easy for firms to develop, roll out, and monitor their marketing initiatives.
Its flexible pricing makes it a good fit for enterprises of different sizes and budgets.
Its email, phone, and live chat service are all top notch.
Cons
It offers only a little leeway for tailoring landing pages.
When compared to other marketing platforms, it has fewer integration options.
Pricing and Plans
Free Plan: If you have fewer than 500 subscribers on your list, you can use GetResponse forever with the free plan.
Email Marketing: When you sign up for this plan, you can send unlimited emails to up to 1,000 subscribers for just $19 per month.
Marketing Automation: Pricing for this plan begins at $59 per month for up to 1,000 users.
E-commerce marketing: This plan costs $119 per month for up to 1,000 subscribers.
Max: Custom rates.
Max2: Custom rates.
Remember that the more people you add to your mailing list, the greater the cost will be.
Related: Best Online Jobs for Introverts
5. Involve.me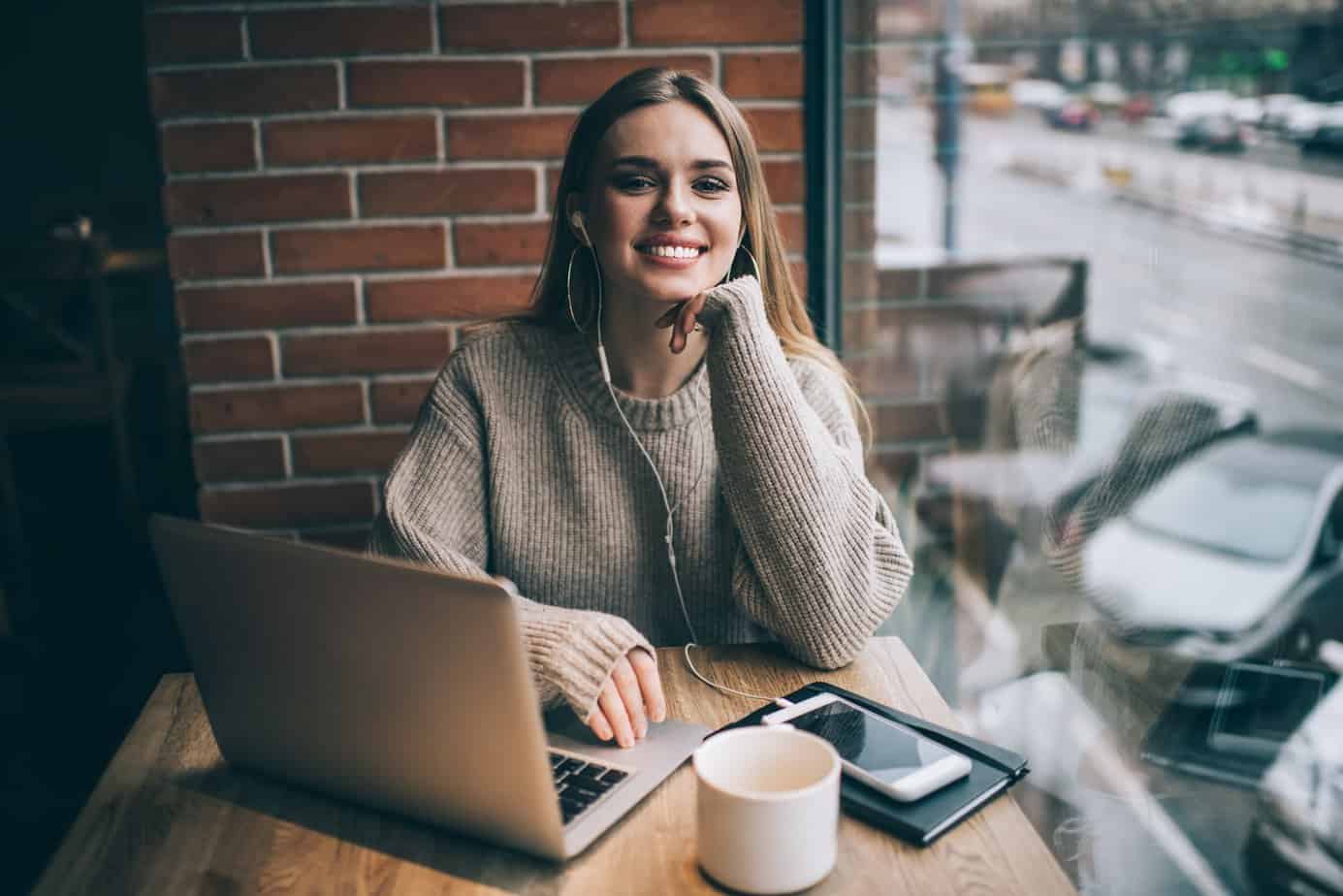 Involve.me is a user engagement and customer interaction tool developed to aid digital marketers in creating tailored interactions across the consumer journey. The page builder allows businesses to create interactive content including quizzes, surveys, online forms, and websites using a simple drag-and-drop interface and customizable templates.
Key Features
Drag-and-drop editor
A/B testing
CRM
Customizable templates
Analytics and reporting
Pros
Compatible with third-party applications.
Easily customizable.
Mobile friendly.
Excellent support team.
Cons
Bugs in the editor.
Editor lacks adaptability.
Pricing and Plans
Free Plan: This plan covers the fundamentals, such as an unlimited number of projects, the form and quiz builder, and some simple integrations. There is a monthly cap of 100 submissions. This plan works well for startup companies and solo entrepreneurs.
Starter Plan: The $25-per-month package allows up to 1,000 submissions and 3,000 email invites. This package is perfect for companies with more complex needs that want their interactive material to have a polished, expert look.
Professional Plan: The Professional plan has all of the features of the Starter plan and costs $75 per month, but includes only 5,000 submissions and 15,000 email invites. This package is perfect for companies that need more robust capabilities for their interactive content and want to incorporate more sophisticated tools.
Business Plan: If you're looking for unlimited everything for $195 per month, the Business Plan is for you. This option includes 15,000 submissions, 45,000 email invites, priority support, white-label branding, and group collaboration. The premium features and support for interactive content make this plan a good fit for larger companies.
Related: Trusted Online Jobs for Students to Make Money in School
6. Cakemail
Cakemail is an email marketing automation tool that offers an easy and cost-effective solution for businesses of all sizes. Cakemail allows corporations to easily build, send, and measure targeted email marketing campaigns that increase client engagement and revenue.
Key Features
Drag-and-drop editor
Customizable templates
Segmentation
A/B testing
Integrations
Pros
Plan prices start at a low of $8 per month, making it affordable for most people.
Businesses can easily develop and send email campaigns thanks to the drag-and-drop editor and user-friendly interface.
It enables companies to incorporate their branding and messaging into email marketing, resulting in a unified customer experience.
Its automation features saves resources by automating email messages based on consumer behavior and triggers.
Cons
Its limited features make it unsuitable for advanced businesses.
Some firms may consider the limit of integrations to email marketing systems to be a downside.
Pricing and Plans
Free Plan: This option has a contact limit of 2,000, an email limit of 10,000, and a single user limit.
Growth Plan: This plan costs $8 per month and includes up to 500 contacts, a 6,000-email limit, and a five-user maximum.
Premium Plan: The Premium plan costs $13 per month and includes up to 500 contacts, a 7,500-email limit, and an unlimited user limit.
Related: Best Side Hustle for Men
How to Make Money Using a Free Funnel Builder
There are many ways to earn money using a free funnel builder, but it's up to you to decide how and where to start. Remember that whatever you choose to launch will require some fine tuning before it reaches its full potential; success won't happen overnight. Here are some ways to make money using a free funnel builder:
1. Earn an Affiliate Commission
Many popular brands and services have affiliate partner programs, so you can always market affiliate products using a free funnel builder. Utilizing affiliate marketing online is simple if you know how to drive traffic through ads or organic traffic.
You can also advertise additional products such as eBooks and eCourses on the value ladder within your funnel builder, as long as you understand the potential of affiliate marketing. It all stems from the fundamental requirement to increase value.
2. Social Media Marketing
If you have experience in the social media world, you can take advantage of another wonderful opportunity to make money online using funnel builders. To generate income for yourself, launch a social media advertising agency and funnel people to purchase your services.
Familiarize yourself with platforms such as Facebook, Instagram, and TikTok, on which you can advertise your services. To a large extent, having a lot of experience with these sites is all it takes to succeed in social media marketing.
Most companies are aware of and open to investing in social media marketing because of its high rate of return. But you'll need to demonstrate your expertise at using your own funnels before you can expect clients to hire you to work for them.
3. Sell E-commerce Products
The e-commerce market is booming, so having an online shop to funnel customers to so they can purchase from you is a great strategy. Employ a drop-shipping strategy or handle everything by hand. Take advantage of sites like Alibaba to source products that are in great demand but which have little competition in the market, then sell them through your funnel builder using Facebook ads or an Amazon FBA.
Create a compelling free-plus-shipping offer, then sell the items with a landing page software and your sales funnel. This will give you control over the entire process, as opposed to the experience of sourcing through a major player.
Related: How to Sell Digital Products Online and Make Consistent Revenue
How to Get Traffic to Your Funnel
The effectiveness of any online marketing campaign relies on a steady flow of traffic to the sales funnel. Here are some pointers to help you draw more people into your funnel:
Use paid advertising: Paid advertising is one of the most efficient strategies to increase visitors to your funnel. Ad networks like Google Ads, Facebook Ads, or Instagram Ads can zero in on a specific demographic to increase clicks and site visits to your sales funnel.
Optimize for search engines: Use keyword research and SEO strategically to optimize your site for Google (SERPs). If you take the time to fine-tune your website, you can increase the number of organic visitors entering your sales funnel.
Use social networks: Facebook, Instagram, TikTok, and Twitter are all excellent platforms on which to advertise your funnel and attract new clients. You can use all of these social sites to promote the material you provide to specific groups of people.
Offer lead magnets: Appeal to new customers by giving them something of value for their contact details. Ebooks, white papers, and webinars are suitable lead magnets that will help you draw potential consumers into your sales funnel and start a dialogue with them.
Getting people to visit your funnel is just the beginning. After visitors enter your funnel, you must maintain their interest by giving them valuable information, a worthwhile experience, and a compelling reason to take action.
Related: Easy Jobs for Lazy People (That Pay Surprisingly Well)
Grow a No-Cost Business With a Free Funnel Builder
Implementing a sales funnel is a great way to approach growing your business and bringing in money while you sleep. For your funnel to be effective, you have to use the correct builder – so if you're starting an online business, choose one of the six best free funnel builders available today.
Choosing which of the best free sales funnel builder is right for you will depend on your specific goals and interests, since each option is different. I encourage you to take action, investigate these free funnel builders, and use one to build passive income today.
Related: Best Jobs for Stay at Home Moms
---