10 Legit Cash Survey Apps to Earn Money Instantly
One of my favorite sites, Swagbucks, offers tons of ways to earn real cash online. If you're not already a member, give it a shot! Here are five things you can do to make easy money on the site:
Play games (up to $110 each)
Test apps (up to $150 each)
Submit receipts (easy cash)
Shop at your favorite stores (up to 10% back)
Answer surveys and polls (quick cash in minutes!)
I recently downloaded Cash App to my smartphone and have been impressed with the different ways to get free money with it. However, taking "Cash App surveys" is not one of them. (I'll show you what survey sites to join instead!)
I still recommend that you download Cash App because it's great to have in your back pocket! Use a free money code and send at least five bucks to a friend or family member. This simple process will give you a free cash bonus. Then for each friend you refer to the app, you'll earn an additional $5 to $30.
Get FREE Cash Bonuses with a Cash App Account
Copy the referral code:



Download at cash.app
Swap $5 with a bestie*
Invite friends to join**
Set up a direct deposit***
*Ask a friend or family member to swap $5 with you through Cash App to activate the $5 sign up bonus.
**Get up to $15 for every friend who joins using your referral code.
***Deposits must equal $300+ within a 30 day period to activate the $100 cash Boost.
Now that you have it on your phone, I'll share some information about those sketchy surveys that send money to Cash App (or do they?!). While some of those offers seem to be legit, they require some steps that often scare people away before they're completed. In my opinion, they are just not worth the trouble.
Click the button ⬆️ to subscribe to my YouTube channel where I share real ways to earn money.
Our Popular Money-Making Offers
Sign up with each of the following companies to maximize your earning potential.
$10 sign-up bonus
Pays to take surveys, complete offers, shop online, and much more
100s of other paid tasks
Awards cash and gift cards
$5 sign-up bonus
Pays to play games, watch videos, answer polls, and much more
100s of other paid tasks
Awards cash and gift cards
Is the $750 Cash App Survey Legit?
There are offers floating around the internet to get $750 on Cash App when you "complete ten deals." Many sites will present the deal as a "Cash App survey for money," But it's not as simple as taking a survey and earning $750.
I thought about testing these alleged Cash App surveys myself since some Reddit members claimed that the deal works. But I decided to keep digging to find out what's really required in order to earn the reward.
Related: Best 100 Cash App Names
A few things that convinced me not to try the $750 Cash App reward offer:
You have to complete 10 offers to earn $750, and some of them require payment (even if you complete 9 out of 10 offers, you won't get paid).
The standard process requires a good bit of your personal information (and you can't lie or omit information or the company

will not pay

).
There is a high number of complaints listed on the BBB (it appears that the company responds to and resolves each complaint).
You'll need to provide a copy of your Driver's license to get paid (the company claims it uses your ID to verify that you are a US citizen, at least 18 years old, and you are who you say you are).
The company sells your information to its partners for marketing purposes (ever heard of robocalls? If you hate them, you'll want to run from this offer. In order to proceed, you'll need to agree to receive marketing calls to your cellphone).
Over the years, I've completed some sketchy offers that turned out to be legit, but this one just didn't sit right with me.
So, is a $750 Cash App survey legit? Some of the companies that offer this reward are legitimate. But that doesn't mean the process is above board and the companies are ready to pay just anyone who starts the offers. They require each "winner" to follow the instructions to a T–one slip up, and the reward is forfeited. Additionally, I've read that some winners don't even receive their reward through Cash App at all! They receive a gift card of equal value (which defeats the purpose of it being a "Cash App survey," right?!).
Related: How to Enter a Referral Code on Cash App
What Surveys Pay Through Cash App?
Unfortunately, there are no paid survey sites that pay directly to Cash App. The app doesn't receive funds the way other payment services like PayPal do.
The only way to fund a Cash App account is to link a bank account, earn invitation bonuses for referring friends, or request/receive money from other Cash App users. If the app is not available in your country, there are a few Cash App alternatives worth considering instead.
Most survey sites compensate members with free Visa gift cards, store gift cards, or PayPal cash. If you want your funds paid via Cash App, the money will need to be transferred to your bank account and then sent to your Cash App. It's the only round-a-bout way to take surveys for Cash App money.
Related: Cash App vs Venmo
10 Legit Cash Surveys for Money
There are no surveys that send money to Cash App, but there are surveys that pay cash instantly via PayPal or Visa cash gift cards.
1. InboxDollars

InboxDollars is one of my favorite survey sites. You can earn a $5 bonus just for signing up, and cash out your earnings as soon as you reach $10.
It pays you real money to play games, search the web, watch videos, and complete free and paid offers that align with your shopping habits. Although uncommon, I've earned up to $50 at a time by completing the offers–these include things like signing up with trusted partnering sites.
Since InboxDollars offers a PayPal cash-out option, you can quickly send your earnings to the bank account linked to your Cash App.
Read more about the company in my full InboxDollars review.
2. Swagbucks

Swagbucks gives members an opportunity to earn SBs for taking surveys. The amount of SBs you earn per survey will vary based on the topic and the length of the survey. You can sign up for a free account and start taking surveys immediately.
Get a $10 bonus for creating your Swagbucks account. Use Swagbucks to earn money for completing surveys. Earn enough SBs to exchange for cash rewards.
Learn if Swagbucks is right for you based on my complete review.
3. Opinion Outpost

Opinion Outpost is one of the best sites that provides surveys to make money. The site pays via PayPal which makes it easy to transfer your earnings to a bank account. You can expect to get paid to answer questions about products and services you already use. The initial screening will help match you with the best surveys for you.
Learn more about how it works in my Opinion Outpost review.
Related: How to Use Cash App for Kids
4. Pinecone Research

Pinecone Research offers surveys for cash. As one of the most exclusive survey sites, it boasts $3 payments per survey you complete. If you stick to completing the short surveys, this amount can add up quickly. You can cash out your earnings via PayPal at any time.
Learn more about it in my review of Pinecone Research.
5. Branded Surveys

Branded Surveys offers surveys to make money as long as you have a PayPal and bank account to seal the deal. You can sign up with the company and start taking paid surveys right away. The company only accepts members from the US, Canada, and the UK–so make sure to check out my list of global paid survey sites if you don't reside in one of those countries.
Check out my complete review of Branded Surveys to learn more.
6. SurveyClub

Become a Survey Club member for FREE and learn about paid research opportunities in your area. Participants in online surveys can earn PayPal money and transfer it to any bank account. Other ways to earn money include participating in private panels, paid focus groups, clinical trials, in-home use tests, online bulletin boards, taste tests, and mystery shopping studies.
I cover the complete details in my SurveyClub review.
7. LifePoints

LifePoints pays members for sharing their opinion through cash surveys. Surveys help with the creation of future products and services. Members' opinions really matter with LifePoints. Earn LPs for every survey you complete.
As a bonus, LifePoints adds 2500 LPs to your account just for joining. Test out products, leave feedback about brands, and then turn those LPs into rewards. LPs can be redeemed for a deposit to your PayPal account which can later be used to fund your Cash App account.
Check out my complete LifePoints review for more information.
Related: What are Cash App Gift Cards?
8. MyPoints
Earn cash by taking surveys with MyPoints. Take surveys about your experience shopping with stores and brands. You are rewarded for your time taking surveys with points added to your account.
Get a free $10 bonus for creating a new account with MyPoints. Turn your points into money by redeeming for a PayPal deposit or free gift card.
Learn more in my complete review of MyPoints.
9. Survey Junkie

Survey Junkie is a hub for those to come and share their opinions through online surveys. Take however many cash surveys you want and get rewarded with points for each one you complete. If you sign up to also allow Survey Junkie to research your digital browsing behaviors, then you can qualify for even more exclusive survey opportunities.
With companies like Survey Junkie, you can earn money on your phone with surveys. Transfer your earnings right into your bank account then route the funds to your Cash App account.
Read further details in my Survey Junkie review.
10. The Drop App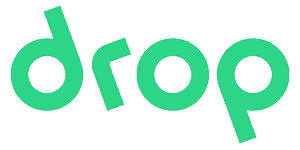 Drop app has a variety of opportunities to earn cash through surveys. Simply choose from the list of available surveys and complete them for points. You can then cash out the points for a deposit to PayPal or choose from a variety of gift cards. I explain more about the app in my full Drop review.
Related: Best Cash App Money Flips
Join Cash Survey Apps to Earn More Money
Since you can't take surveys that send money to Cash App directly, you can still earn money by taking surveys. You'll just have to be willing to receive Visa or PayPal cash to use as you please.
Sometimes I like to take surveys for cash and use the funds to buy coffee or pay for a date night. It's a nice little bonus to see the extra "fun" money!
---