225+ Cash App Names for Business or Personal Use
We foster relationships with brands we use and trust. The testimonials on our site represent real experiences, but they don't guarantee you'll achieve similar results. When you make purchases through our links to our partners, we may earn a commission. Your support helps us continue this work. You can read our full disclosure here.
Creating a username is an important step in setting up an account with anything from social media sites to fun mobile games – and that includes Cash App.
"What's your Cash App?" Most people are familiar with the question. We ask it of our stylist, our babysitter, and the friend we forgot to pay last week. We use Cash App for many reasons, like sending money to friends and family members, or paying for a service. But it can feel overwhelming to come up with your own Cash App name when you're initially setting up your account.
Below is a list of fun, memorable $Cashtag examples for you so that you can also get in on the Cash App benefits.
What is a $Cashtag?
A $Cashtag is the name you give to anyone who needs to send you money, and it's the identifier that appears on the receiver's end when you complete a payout. This is especially helpful if you are sending money to a business, because it can track which customers have paid their invoices.
Cash App automatically creates a URL embedded with your chosen name as soon as you choose your $Cashtag. Send that link to others, who can safely and securely pay you directly. The app won't accept any duplicate $Cashtag handles, so if you have a name in mind that's already been taken, throw a number at the end to make it uniquely yours.
All Cash App names must contain at least one letter and can be no longer than 20 characters. They can also include numbers, giving Cash App users a lot of wiggle room when choosing their $Cashtags.
Related: More Apps Like Cash App
How to Make a Cash App Name
You will be prompted to create a Cash App name for your account during the signup process.
You can also change an existing username. Simply click on your profile icon on the Cash App home screen, select "Personal," tap the $Cashtag option, create your new name, and click "Set to confirm."
If you are new to the app, enter a Cash App referral code for a free signup bonus.
Related: How to Borrow Money from Cash App
225-Plus $Cashtag Ideas for Cash App Users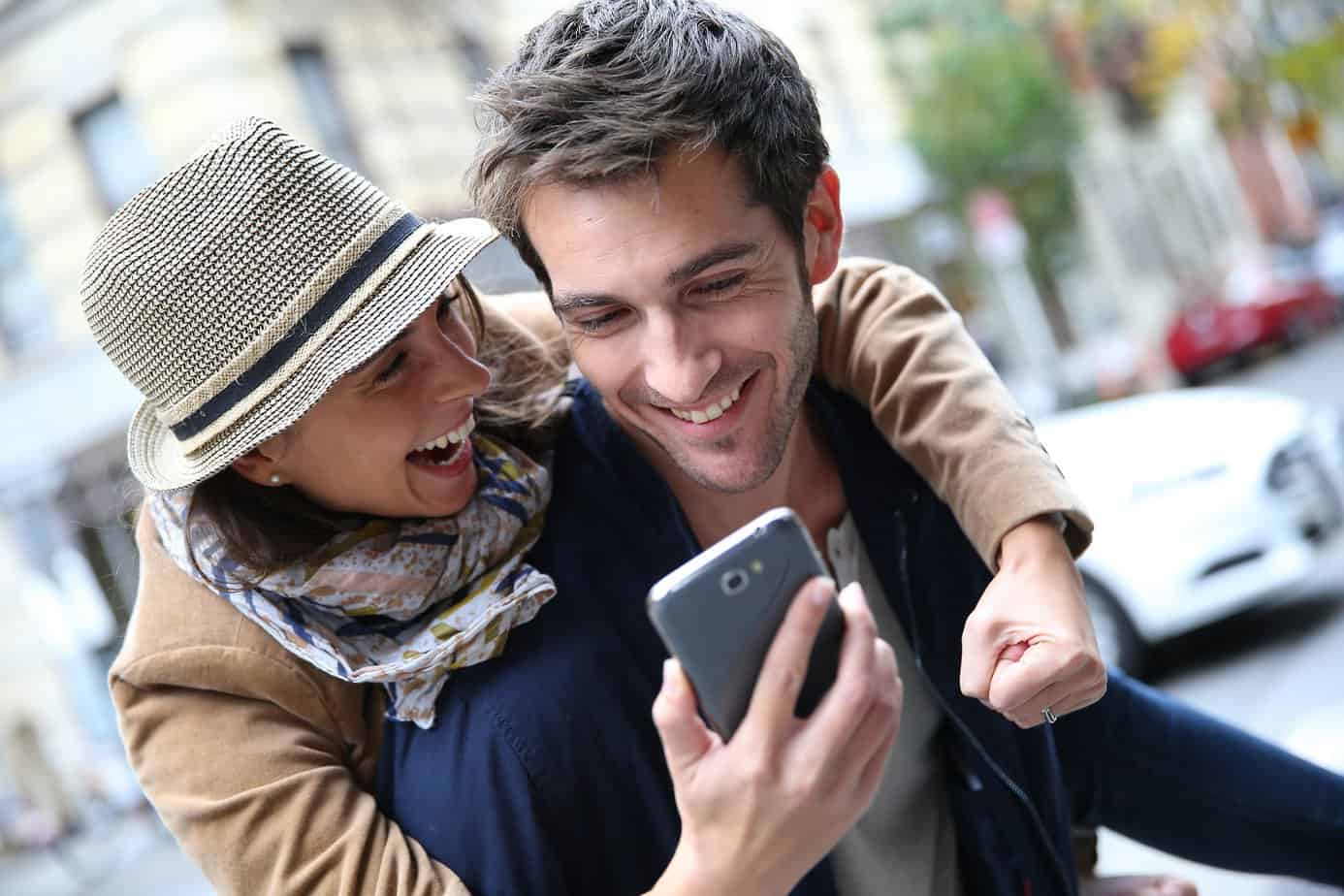 Cute Cash App Names
Generate your own unique name idea by drawing inspiration from your favorite color, food, flower, or animal.
$IAmTheUnicorn
$FabulousShopper
$DisneyFanatic
$BootsRMade4Walking
$Mickey2HerMinnie
$FrugalMamaof2
$Looking4ARainbow
$CoffeeOnIce
$SleepIs4theWeak
$ShishKabob
$HotDiggityDog
$SunnyBunnyHoney
$CupcakeSprinkles
$LilMissWhiskers
$PawsitiveVibes
$CinnamonSugarPlum
$GigglySnickerdoodle
$StarryEyedDreamer
$FluffyMarshmallow
$TwinklingTeacup
$PeachyKeenJellybean
$RainbowSherbetSwirl
$BubblyButterfly
$CozyCuddleBug
$WhimsicalWillow
$FuzzyWuzzyBear
Related: How to Flip Money on Cash App
Funny Cash App Names
Use a fun play on words or reference humorous movies, shows, or characters.
$BenderBending2716057
$LouTenantDan
$HarryPotHead
$BurgerQu33n
$YouGotKnockedTheFOut
$CocaCoola
$LionsTigersBeersOhMy
$ShutUpandTakeMyMoney
$LukeIAmYourDaddy
$[YourName]TheTigerKing
$ChaChingChuckles
$BrokeButJoking
$CashMeIfYouCan
$DollarDazzler
$MoneyHoneyBooBoo
$PennyForYourLaughs
$FunkyFundFinder
$NotoriousP.I.G.G.Y
$InCentsitiveHumor
$Bill-ionaireGiggles
$ShowMeTheMoolah
$BankRollinLaughs
$CashewLater
$MoMoneyMoPuns
$QuirkyQuidKid
Related: How to Use Cash App for Minors
Unique Cash App Names
Unique Cash App names can incorporate your name and unique needs.
$[LastName]WeddingFund
$Justice4[Name]
$[YourName]CollegeFund
$[NameofCharity]Fund
$GoFundMe[YourName]
$Help[FirstName]BuyACar
$FightCancer4[FirstName]
$IStandWith[Name]
$[LastName]FamilyReunion
$MakeAWish4[FirstName]
$[LastName]HoneymoonEscape
$Send[Name]ToCollege
$[LastName]FamilyVacay
$Help[Name]AdoptAPet
$[LastName]DreamHomeFund
$Support[Name]MoveOut
$[LastName]AnniversaryTrip
$Aid[Name]WithMedSchool
$[Name]KitchenRemodel
$Lend[Name]AHandForABike
$[LastName]SiblingsReunion
$Assist[Name]OpenHerCafe
$[LastName]WeddingWishes
$Help[Name]GoGreen
$[Name]StartupBoost
Related: Best Cash App Card Design Ideas
Celebrity Cash App Names
Have a little fun with some creative twists to celebrity Cash App names.
$Th3KimK
$JinniferLopez
$Comm0n
$PostponeMaLoan
$RonaldMickDonald
$BenAfflack
$TheSel3na
$J3nniferAnishton
$DeWayneJohnson
$KevinHeartsU
$SwiftieSavings
$BeyHiveBankroll
$GagaCashGalore
$DrizzyDollarDrop
$ArianaGrandeFund
$RockingWithRihanna
$BradPittsPiggyBank
$CumberbatchCash
$EllenDeGenerous
$HanksForTheMoney
$KeanuReevesRewards
$MerylStreepSavings
$OprahsBillIonClub
$SandraBullockBucks
$TomCruisinCash
Related: Best Cash App Surveys for Money
Random Cash App Names
$ApplesNBananas
$ChocolateChipM1nt
$AllCouponsMatter
$DollarSign
$KiingKong
$TheAverageJoe
$GoneWithTheWynd
$CaroleFreakinBaskin
$CoolKatsNKittens
$MyTombstoneSays
$WhyTheChickenCrossed
$Peekab00
$WanderingWillow
$SunshineSaver
$RocketRiderFund
$PixelPirateTreasure
$MoonlitMeadows
$CosmicCashCow
$TropicalTacoFund
$GoldenGiraffeGains
$BreezyBeachBucks
$MarbleMountainMoney
$CactusCoinCollector
$WhimsicalWanderlust
$FrostyFlamingoFunds
$VelvetVoyagerVault
$EtherealElephantEarnings
Rappers Cash App Names
$5OCentPeace
$FilthyRichLiving
$LilCashWayne
$BiggieSavings
$TupacShakurChange
$KanyeNestEgg
$JayZsJinglingJar
$DrDreDollarDays
$NickiMinajMoolah
$CardiBills
$EminemEarnings
$SnoopDoggDough
$FiddyCentFinder
$ChanceTheBanker
$WizKhalifaWallet
$TravisScottTreasure
$KendrickLamarLoot
$JcoleCashCollector
$NasCoinNavigator
$FutureFinanceFinder
$DrakeDollarDreams
$TylerTheCreatorCash
$MigosMoneyMakers
$IggyAzaleaAssets
$PostMalonePayouts
$LilPumpProfit
$ASAPRockyRiches
Related: 100+ Cash App ATMs
Business Cash App Names
Incorporate your brand or your own name, to make the payment process easy for your clients.
$StylinHair
$CutsForU
$BeautifulDresses
$OnlyNails
$FarmToMarketFruits
$FreshCutz
$ShoppingWith[StoreName]
$Write4ALiving
$OpenUpShop
$NailsBy[FirstName]
$GourmetGrubHub
$TechTinkerTown
$DreamyDesignDen
$FitnessFanaticsHQ
$EcoFriendlyEmporium
$ArtisticAlchemyAtelier
$BrewsAndBeansCafe
$PetPamperingPalace
$SoothingSerenitySpa
$CreativeCulinaryKitchen
$UrbanUpcycleUniverse
$WanderlustWorkshops
$GreenGardensGuru
$TrendyThreadsTailor
$DigitalDynamoDomain
Related: Is the $750 Cash App Real or Fake?
Gamer Cash App Names
$MarioCoinMagnet
$FortniteFortuneFinder
$ZeldaTreasureHunter
$SonicSpeedSavings
$HaloBankerChief
$LeagueOfLegendsLoot
$OverwatchOpulence
$MinecraftMoneyMiner
$CallOfDutyCashDrop
$SkyrimSeptimStash
$FIFAFinancialGoal
$GrandTheftAutoGold
$RedDeadRedemptionRiches
$PUBGPayoutPlayer
$WorldOfWarcraftWallet
$GrandTheftMacho
$MyneCrafter
$ZeldaLegendSeeker
$FinalFantazy
$CallOfDooty
$FortNightPro
$Apecks
$WarZ0n3
$Fall0utLevel1000
$BattleFrontera
YouTuber Cash App Names
$VloggingVentures
$VideoVoyageVibes
$FilmFanaticFrenzy
$TutorialTreasureTrove
$ScreenSavvySecrets
$PixelPerfectProductions
$LivestreamLifeLessons
$DigitalDramaDose
$CameraReadyCreators
$SubscribeForSuccess
$CinematicCashCow
$FrameByFrameFinds
$BingeWorthyBucks
$ViralVideoVault
$ContentCreationCraze
$FindMyChannel2023
$TheY0uTub3Channel
$YouTube4Dummies
$GoingViral
$Subscribe2MyChannel
$GiveMeALike
$ShareMyVideo
$InThisVideoIWill
$HowToYouTube
$YouTubePr0
Related: How to Get Free Money on Cash App
Don't Get Caught Up in Selecting the "Perfect" $Cashtag
Draw inspiration from this list and use the aspects of your life that make you unique to help you come up with the perfect name. If your needs and preferences ever change, you can always go back and change your $Cashtag by following the directions above.
Don't stress about choosing the perfect name. Just pick something that is easy for you to remember.
Whether you're downloading Cash App to swap money between friends and family members, to sell items out of your home, or to offer a service, have fun with the process of creating a catchy $Cashtag.
---
We appreciate the time you've spent reading this post and your interest is not lost on us. Your thoughts, questions, or experiences related to the topic are most welcome. Each comment adds strength to our community. We ensure every comment receives our attention, and we take the time to provide thoughtful responses. Once again, thank you for being a part of this conversation. Click here to leave a comment.