What are Cash App Gift Cards and How Can You Get Them?
Cash App is making waves in the money management world. When it comes to apps you should have on your phone, prioritize some space for Cash App.
While the app is known for doing many things, it does not provide prepaid or free Cash App gift cards. There are many stories out there about Cash App gift card codes. But after my thorough research, I can confidently say that these are definitely not an option.
If a site is promising a free $750 Cash App gift card for completing surveys and offers, it's likely a scam. The legitimate sites are few and far between, but it's important to understand that even if they are legit, they cannot pay you in the form of Cash App gift cards.
As an alternative, I've created a list of ways to get the gift cards you desire while only using a small amount of time each day. Choose which of the following opportunities works for your lifestyle and start getting free gift cards.
Are Cash App Gift Cards Legit?
Cash App gift cards are not a legitimate concept because Cash App does not provide gift card codes of any sort.
There is such a thing as a Cash App Visa debit card that you can use as if it were any other bank debit card. But each account is limited to one debit card, and it is not the same as a Cash App gift card.
If you meet someone online who is trying to sell you Cash App gift cards or even gift card codes, it is not legit and likely a scam. But there are legit opportunities to get free gift cards from other sites.
Related: Cash App Surveys
10 Legit Sites to Earn (Cash App Gift Card Alternatives)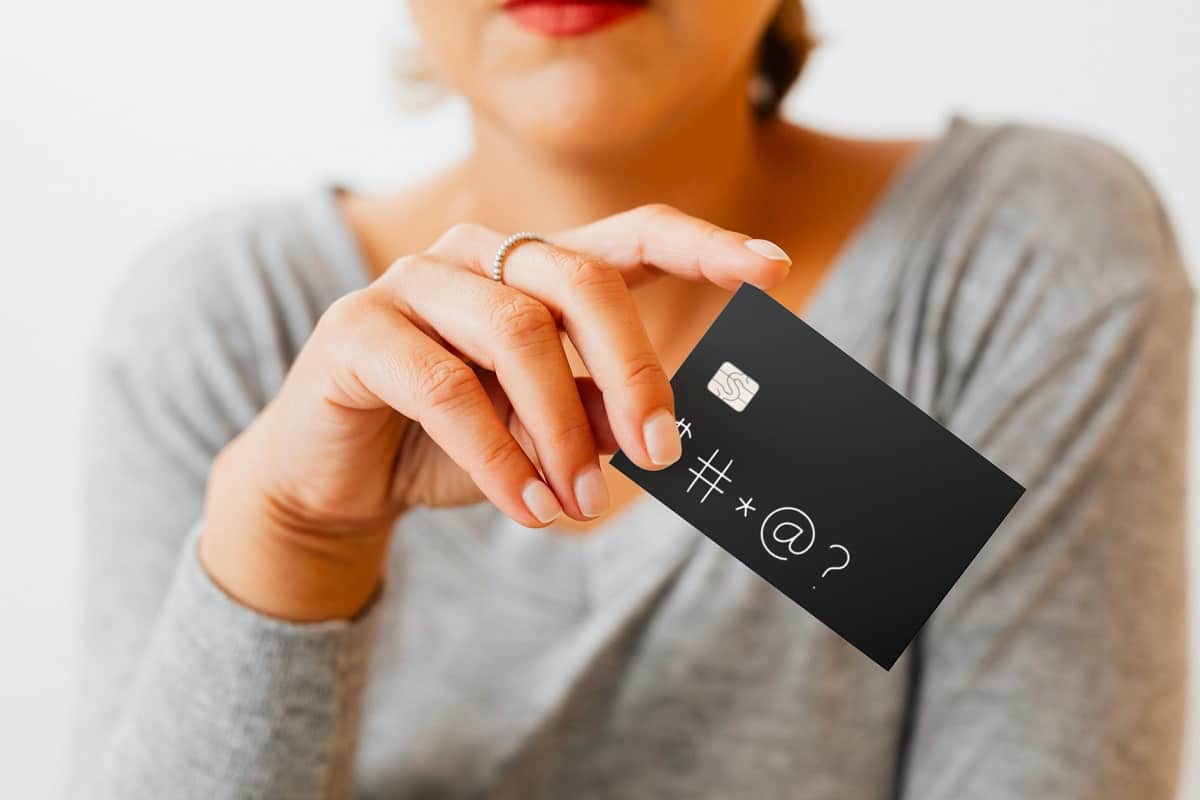 Since you will not find legitimate Cash App gift cards, check out the top 10 alternatives. Keep in mind, you will need to trade some time and effort for these to work.
1. InboxDollars
Join InboxDollars to get free gift cards. InboxDollars is popular in the survey world because of its favorable rating, opportunities for more money, and proven track record of paying out to members of the site. If you aren't already a member of InboxDollars, you can create a free account today and get awarded a $5 bonus.
Play games, watch ads, take surveys for gift cards, or complete many other tasks on the platform. All of these tasks add up to you generating money in your account that you can later redeem for gift cards. Popular gift cards include Visa, Amazon, and other favorites.
You can also request a PayPal deposit which you can then transfer to your Cash App account. Use the money in your Cash App to purchase gift cards to other places that aren't available on the InboxDollars site.
Related: InboxDollars Review
2. Swagbucks
Swagbucks has a long history of providing many opportunities for people looking to increase their monthly income. The way Swagbucks works is by supplying tasks like taking surveys, shopping online, searching the web, and more. When you complete those tasks, you get SBs added to your account.
Those SBs can then be turned in for gift cards to places like Starbucks, Walmart, and Google Play. If you don't have an account yet with Swagbucks, there is currently a $10 bonus offered to all new members who create an account. Don't miss out on free money.
Related: Swagbucks Review
3. Mistplay
Mistplay is a fun way to generate free gift cards for playing games. Choose from the library of games on Mistplay and play whenever you have free time.
There are lots of ways to play games for real money. With Mistplay, you earn units for the amount of time you spend playing plus any daily and weekly bonuses happening. Collect enough units to cash out in the 'shop' with options like Visa, Google Play, and Xbox gift cards.
Related: Mistplay Review
4. Branded Surveys
Branded Surveys is a site you can use specifically to spend your time taking paid surveys. This site is dedicated to market research. The surveys you take on Branded Surveys will have a direct impact on companies that are seeking input on any of their future products or services.
Be part of the change by taking surveys in your spare time. You will be rewarded with points for each survey you complete. On the Branded Surveys site, you can choose to redeem points in the form of gift cards or a PayPal deposit.
If you choose the PayPal option, you will then be allowed to transfer your funds to your bank account and then to Cash App to use as you please. You can purchase gift cards at a later time with your Cash App debit card or simply use the funds from your account.
Related: Branded Surveys Review
5. Opinion Outpost
Opinion Outpost only offers surveys to members of its site. You can try the platform for free to see if it is the right place for you. Simply create an account, answer some questions about yourself, and start taking surveys that pay cash instantly.
For each survey you complete, you can expect to be rewarded with points. Opinion Outpost is unique in that you can make money by trying new products and then completing a survey based on your experience. You can also watch ads and take surveys about different subjects to increase your earning potential.
Use the points to get free gift cards to Amazon, iTunes, or even cold hard cash through PayPal which you can later transfer to your Cash App account.
Related: Opinion Outpost Review
6. LifePoints
LifePoints rewards survey takers with LPs added to their accounts. As a LifePoints member, you will have access to unique surveys that help companies receive the consumer input they need to enhance and develop their products. Essentially, you will be making a difference in the way companies do business.
Collect LPs for each survey you take. The number of LPs you earn will vary for each survey depending on its length. Withdraw your LPs in the form of e-gift cards to Amazon or a PayPal deposit. New LifePoints account holders get a free sign-up bonus of 10 LPs.
Related: LifePoints Review
7. MyPoints
MyPoints is a site where you can get $5 for free just for signing up for an account. Accumulate even more money for shopping at your favorite places. Get paid to print coupons, redeem promo codes, answer surveys, and shop online. All the money you earn will be added to your MyPoints account in the form of points.
When you're ready to cash out your points, select to receive the gift card option for places like Amazon, Best Buy, Expedia, and more. You can also request a payout through PayPal which can be transferred to your bank account and then over to your Cash App account.
Related: MyPoints Review
8. Survey Junkie
Survey Junkie is all about shaping products and services through consumer input. This means as someone who makes purchasing decisions about products and services you use, the companies that partner with Survey Junkie could use your answers as learning opportunities.
Earn virtual points for each completed survey you take or paid focus group you participate in. Those points can then be transferred into e-gift cards or PayPal cash. Gift cards include places like Amazon and Target.
Related: Survey Junkie Review
9. Pinecone Research
Pinecone Research is dedicated to letting the peoples' voices be heard through paid surveys. The trick with Pinecone Research is that you have to be invited by a member in order to become a member yourself. This implies that the surveys are unique and meant for individuals who are serious about completing them.
Redeem the points you earn for gift card prizes or actual cash. Deposit that cash into your Cash App account to then go buy gift cards to whatever place you want.
Related: Pinecone Research Review
10. Ibotta
While not a site that pays with gift cards, Ibotta still deserves to be mentioned because it pays you for something you already do. Upload your grocery receipts to Ibotta and get cash back on your purchases. You already know how much you spend on groceries; it's time to get back some of that money.
Ibotta pays members by direct deposit once they hit the $20 minimum threshold. Use that money to transfer over to your Cash App account and pay for your own gift cards. Consider small businesses in your area you want to support and purchase gift cards from them with the cash you just made.
Related: Ibotta Review
Use the Money You Earn to Redeem Gift Cards With Cash App
It may be discouraging to learn that Cash App gift cards are not a thing. Hopefully you found this out before moving forward with a scammer who promised you Cash App gift card codes for money.
Not all is lost; there are still plenty of ways to earn those free Cash App gift cards that you are looking for–it just looks different from what you'd expect. Choose from the multiple sites listed here to find the one that could benefit you most. You don't have to choose just one site either. Sign up with multiple sites, collect sign-up bonuses, and really make a difference in your income.
Gift cards are great to use as gifts for others or just to treat yourself every once in a while. You won't get rich overnight by signing up with apps like Cash App. But the money you do end up earning in gift cards can really be beneficial. You won't know unless you try. Sign up sooner than later to truly get a feel for these sites and their gift cards.
Related: Reasons a Random Person Sent Me Money on Cash App
---