100+ Best Cash App Card Designs That Inspire Creativity
One of my favorite sites,
InboxDollars
, offers tons of ways to earn real cash online. If you're not already a member, give it a shot! You can even
get a $5 cash bonus
just for trying it out.
Part of what makes consumers want to get a new credit or debit card through any company is the simple fact that they have some awesome card designs to choose from. People are visual buyers; they see something physical that appeals to them and they almost always try to find a way to get their hands on it. Cash App caught onto this and created some cool Cash App card design options.
When you have a unique card design, it sticks out to you in your wallet and you consider using it before any of the other cards. That's the purpose of the Cash App card design ideas. When I first ordered my Cash Card, I couldn't decide how to design my card.
At first glance, the designs felt too basic. I just chose a couple of cute emojis and called it a day. Then after playing with it for a while, I realized there are plenty of designs you can actually create using emojis, letters, and even freehand art (if you're creative like that).
Using my Cash Card to make everyday purchases at stores and restaurants makes my day a little brighter. If you're new to Cash App and want to receive the free cash bonus, just use Cash App free money code JSMTBXW. Design your own Cash App card and use the card for any purchase.
Please click the button to subscribe to my brand new YouTube channel where I share my Cash App secrets, tips, and strategies!
Use Cash App free money code JSMTBXW to get an INSTANT cash bonus! Just swap $5 with a friend through the app to qualify.
Our Popular Money-Making Offers
Sign up with each of the following companies to maximize your earning potential.
Trusted and legitimate
Passively pays you to use your phone
Free to join
Awarded in egift cards
$5 sign-up bonus
Pays to play games and watch videos
100s of other paid tasks
Awards cash
What Is the Cash App Card and How Does It Work?
The Cash Card is a debit card. It's attached to your Cash App account, which means if you have money in your account, you can use the card to make purchases just as if it were a debit card from a bank.
You can make cash or digital deposits manually or set up a direct deposit to go into your Cash App account. It really takes the hassle out of keeping track of your money, but the app offers many more rewards than other checking account and money apps do.
| | |
| --- | --- |
| 📋 Enter referral code | JSMTBXW |
| 🎨 Colors | Black, white, glow in the dark |
| 🖌️ Designs | Emojis, freehand, or blank |
| 💵 Cost | Free |
Cash Card Boosts
Cash Card Boosts are automatic and immediate savings applied to your purchases at places like coffee shops, grocery stores, and other big box stores. Boosts pay in Bitcoin, Stocks, or cash.
Simply add the Boost you want to use from the list and use your Cash Card to make the purchase. The best part about Boosts is that you don't have to wait to receive your reward. The savings are applied immediately.
Base Cash App Card Colors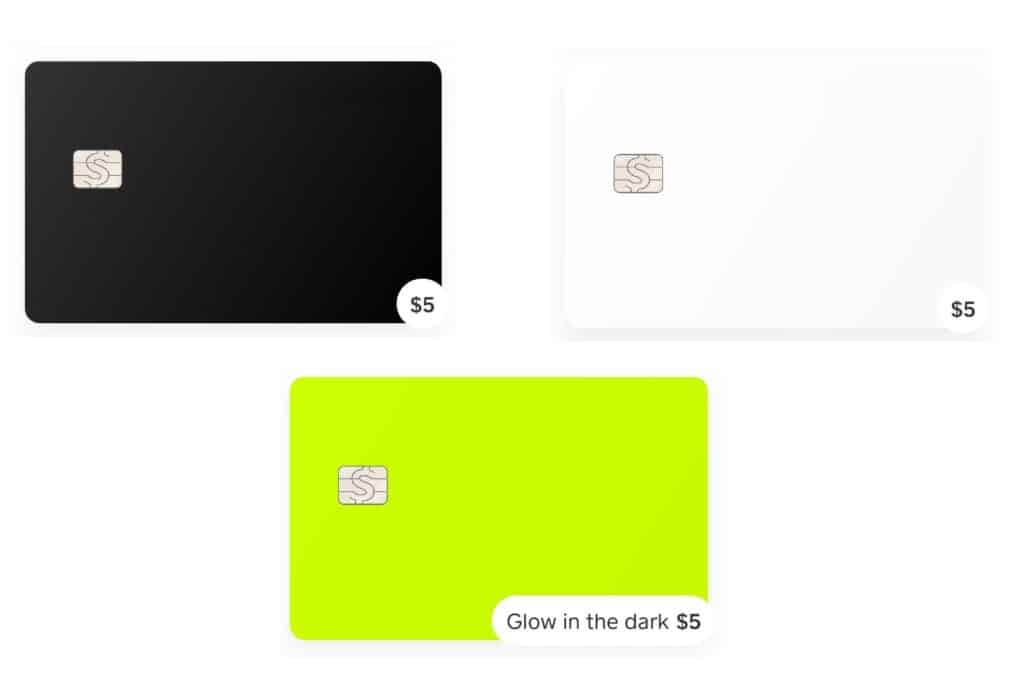 There are three base Cash App card design options. The colors to choose from are white, black, and glow in the dark. If you choose the white or black option, your first card is free. The glow in the dark card is $5.
How to Design Your Cash Card
Designing your Cash Card to incorporate more than the base colors requires the use of the design editor. In the app, tap the three dots displayed on the top right corner of your Cash Card and then select "Design New Card." Choose the base color for your design and then select "Personalize Card." From there, you'll be able to access the three methods of designing your Cash App card, which include emojis, freehand drawing, or you can leave it blank with just your name or $Cashtag on it.
Related: Best $Cashtags for Cash App
How to Get a Cash Card in the Mail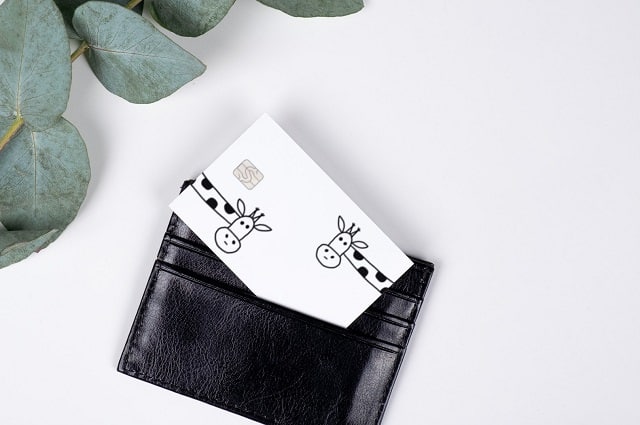 The first Cash App card you get is free. However, if you want to design a new card or if you want to request a glow in the dark Cash App card, there will be a $5 fee.
Once you've finished designing the card, the app will ask you to confirm your design and then it takes you to fill out the mailing address where you want the card to be mailed.
Continue filling in the information as prompted. When you have confirmed your order, your new card will activate immediately. Your app will display the card number so you can use the card information right away to start making your purchases online.
Get $200+ in FREE Bonuses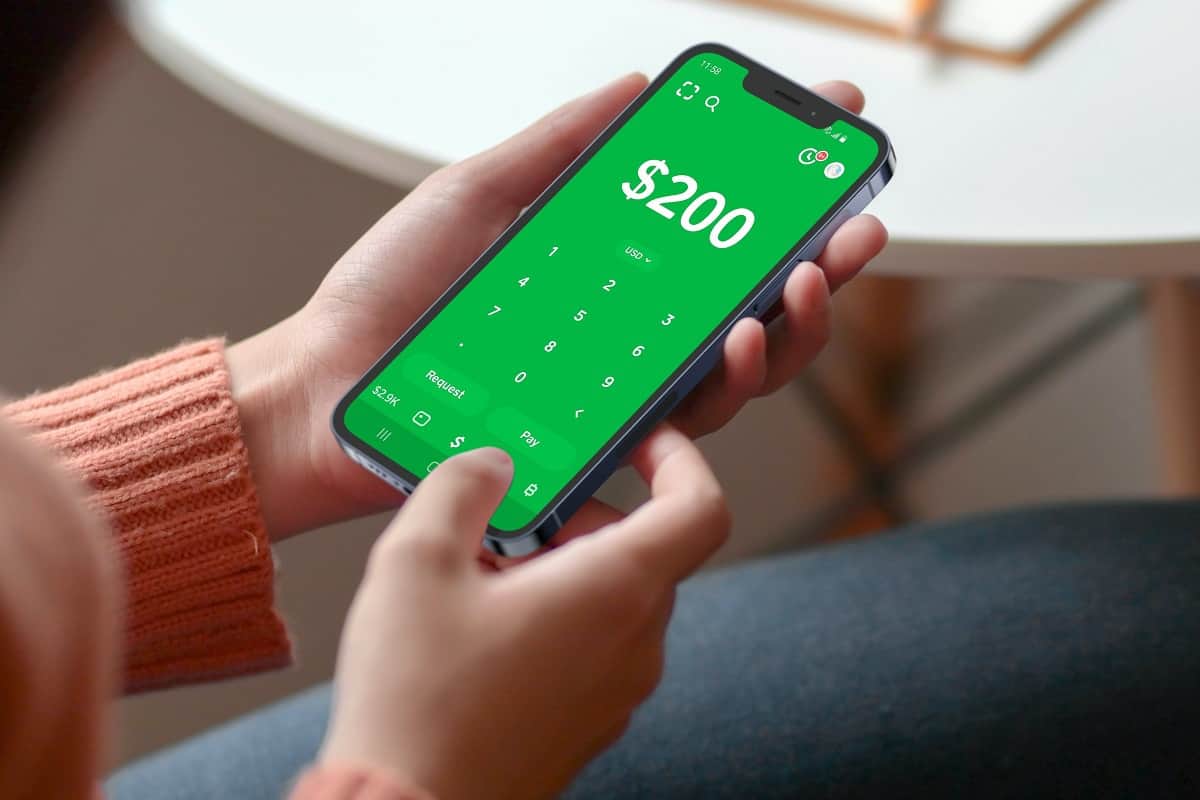 Swap $5 with a friend*
Invite friends to join**
Set up a direct deposit***
*Ask a friend to swap $5 with you through Cash App to activate the $5 sign up bonus.
**Get up to $30 for every friend who joins using your referral code.
***Deposits must equal $300+ within a 30 day period to activate the $100 and $50 cash Boosts.
Related: Best Cash App Games to Earn Money
100+ Cash App Card Designs
If you're not sure how you want to design your card, take a look at the best Cash App card designs below.
Freehand Drawing Cash Card Designs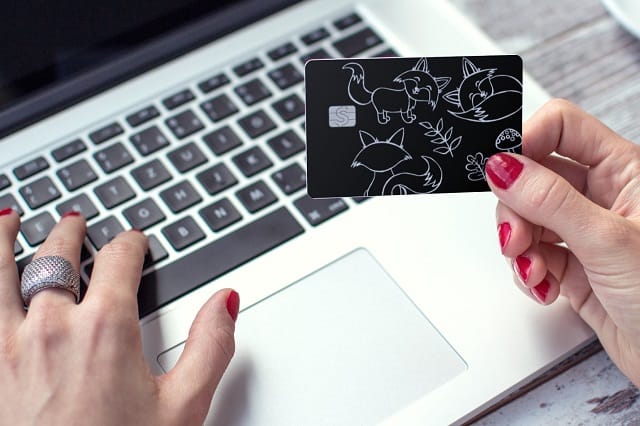 Tap on the "Customize" area of the card to begin with your freehand drawing. You can draw anything you want in that space. It does take a steady hand and imagination to create the perfect freehand design. If you have one, use a stylus when drawing to make it easier than using your finger. If you make a mistake, you can use the undo button and keep trying until you get it right.
Some ideas for what to draw include:
Your favorite animal
A caricature of yourself or your pet
Your signature
The names of your children
Have your kids draw on it
A unique, handmade emoji
A stick figure family
Dinosaurs
Sports cars
Your favorite cartoon character
Your favorite anime character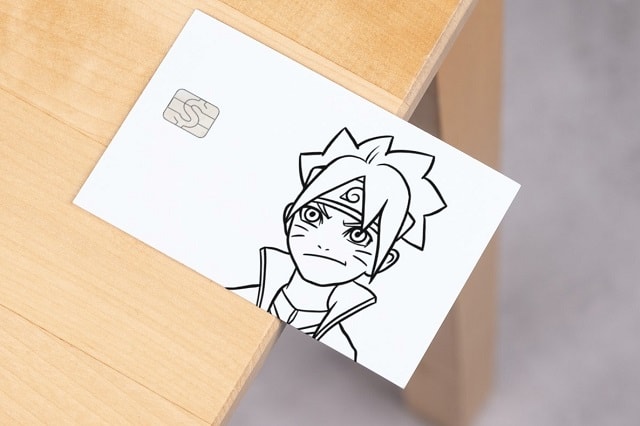 Plants and flowers
Sports logos
Famous landmarks
Presidents
Weather formations
Celebrities
Hearts
Planets or stars
Musical notes
Instruments
Write out your favorite quote
Related: Is Cash App Flipping Real?
Quote Ideas to Freehand on Your Cash Card
If you have a steady hand and decent handwriting, grab a stylus to write out your favorite short quote like:
Keep calm
And so the adventure begins
Don't worry, be happy
Live by faith
No ragrets (Movie reference)
No regrets
Love conquers all
The places you'll go
Tacos are life
Your favorite Bible verse
Do I really need this?
Live like there's no tomorrow
An offer you can't refuse
We're not in Kansas anymore
Go ahead, make my day
Fasten your seatbelts
There and back again
Bee positive (with a little hand-drawn bee)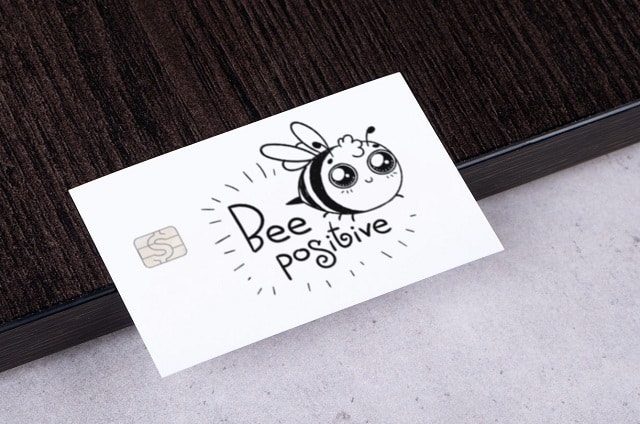 You talking to me?
On top of the world
There's no place like home
I'm walking here
You can't handle the truth
I'll be back
It's alive!
Elementary, my dear Watson
Here's Johnny
Hasta la vista, baby
My precious
Why so serious?
Are you not entertained?
E.T. phone home
Bond. James Bond
Show me the money
I'll have what she's having
Lyrics in your favorite song
Related: How to Get The Cash Card for Minors
Song Lyric Ideas to Write on Your Cash Card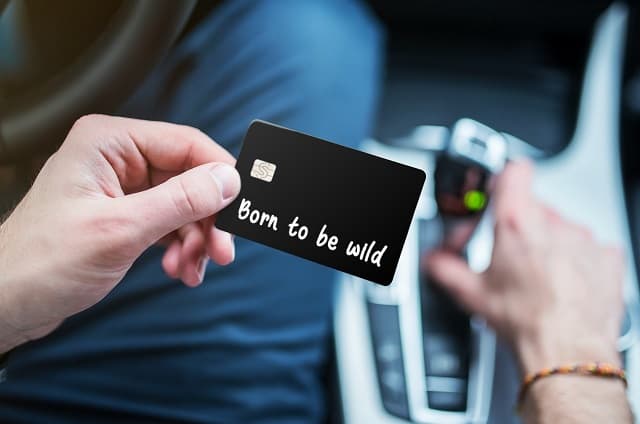 Write a line or two from the song that helps you get through the worst days on your Cash Card.
Born to be wild
Proud to be an American
Amazing Grace
I will always love you
Somewhere over the rainbow
Every breath you take
God bless the broken road that led me straight to you
I've got a lovely bunch of coconuts
When you wish upon a star
Hakuna Matata
Do you want to build a snowman?
I've got a dream
Create a Scene Using Emojis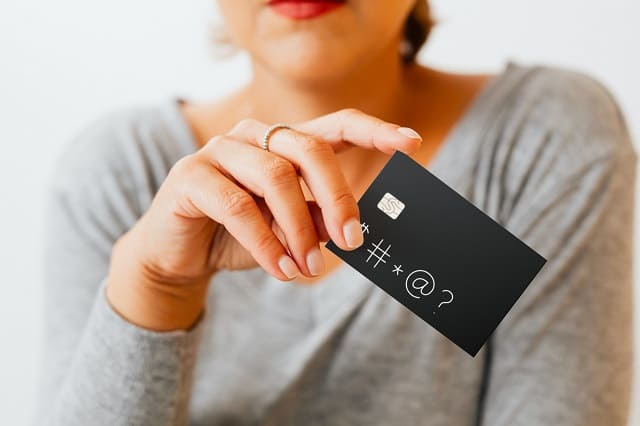 Emojis make it easy to stamp simple images on your card. You can use one emoji or as many as you can fit onto the card. Create a scene, describe your life, or just have fun with your favorite emoji combinations. Some cute Cash App card designs include:
Cartoon swearword using symbols
Sun, moon, and stars
All the face emojis that describe your personality
Your initials (using the emoji letters)
Your relationship status
How many people are in your family (furbabies included)
Favorite desserts
Favorite movie (choose emojis that signify main characters or events in a movie)
Hobbies
Favorite food items
Nickname (using emojis for nicknames like "sweetheart" or emoji letters to spell out other nicknames)
The street number from your childhood home
Celebrity birthdays
Quotes with certain words replaced by emojis
Ones and zeroes to represent binary
Random Greek letters
Sports theme
Heart or broken heart theme
Skull and bones
Money theme (dollar sign, Bitcoin symbol, flying dollar, bag of coins, etc.)
Prayer hands in a circle to signify a round of applause (I'll see myself out)
Related: Best Cash App Surveys for Money
Questions You May Still Have About the Cash App Card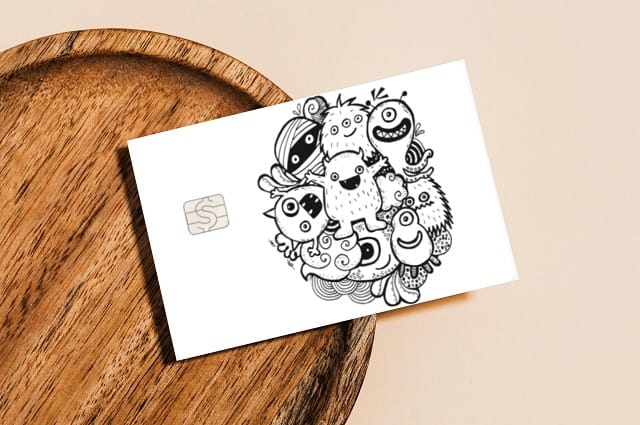 Get to know all the ins and outs of the Cash Card with the common questions answered below.
Can I add a picture to my Cash App card?
No. The design tools in Cash App do not support adding a picture to your Cash Card. The three options to design your card include freehand writing or drawing, adding emojis, or leaving it blank.
Does the Cash App card really glow in the dark?
The glow-in-the-dark Cash Card does, in fact, glow in the dark. But as with any glow-in-the-dark material, the card must be exposed to light for a short amount of time before it can let off light itself. This can be disappointing since most wallets and purses do not allow light to enter. If nothing else, the glow-in-the-dark Cash Card is a fun green color.
Does Cash App have a metal card?
As of 2021, Cash App does not offer a metal Cash App card option. The white, black, and glow-in-the-dark Cash Card options are heavy-duty plastic.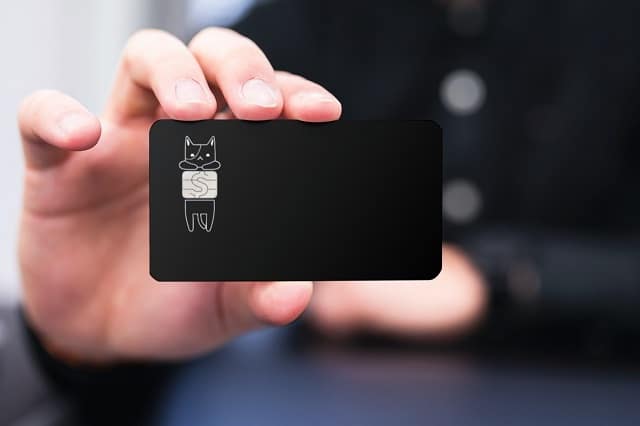 Where is the Cash Card supported?
The good news about your personalized Cash App card is that it can be used anywhere that Visa is accepted. This means you can use it in-stores or online as you would any other Visa debit card. Your Cash App card can replace your bank debit card. It also works at any ATM.
Related: How to Convert Visa Gift Cards to Cash
Are there Cash Card fees?
There are no Cash Card fees for basic usage like paying for products and services online or in-store. The only current fee assessed by Cash App when using the card is a $2 ATM cash withdrawal fee.
How do you add cash to Cash App Card?
To add cash to your Cash App card, log into the app. Start by tapping on the banking feature in the app, press "add cash", enter the amount, select "Add", and confirm the transfer using Touch ID or your PIN. This will then transfer funds from your bank account to your Cash App account.
If you haven't already added your bank account, you can do so from the Cash App home screen and select "Linked Banks." Tap "Link Bank" and follow the prompts to enter and confirm your banking information.
Related: How to Use Cash App Without a Bank Account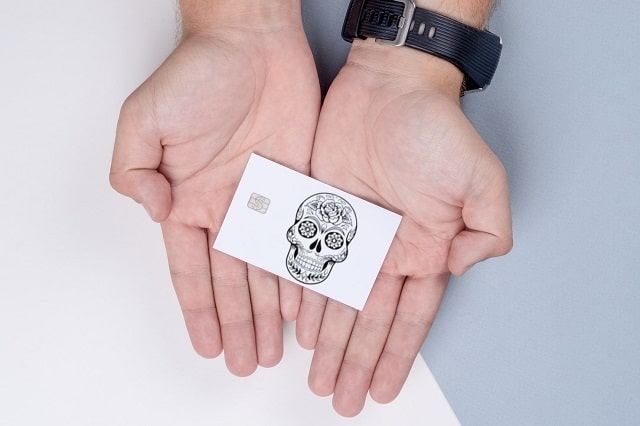 Can you use Cash App Card as credit?
Your new Cash App card has the same features as a debit card, not a credit card. Debit cards are used to debit money directly from your account while credit cards are loans that you will pay back with interest (if paid late). The company does not currently offer a credit card option, but you can possibly borrow money from Cash App if you're in a pinch.
How long does it take to get a Cash App card?
The Cash App card should arrive in your mailbox within five to seven days of placing the order. However, the card's details will be displayed immediately in your child's app and can be used to make online purchases right away.
Related: How to Get Free Gift Cards
Cash App Card Designs are What You Didn't Know You Needed
It is so easy to set up a Cash App account on your phone and experiment with the card design tools. There is no limit to how you can choose to make this card your own unique card. From cute to funny Cash App card designs, make this card special to you.
Cash App offers many benefits to account holders such as money-saving Boosts, automatic investing to make money daily, direct deposit, and money transfers between friends and family. It is no wonder it is becoming one of the top money apps around. It is also obvious why others are starting to use apps like Cash App instead of traditional bank accounts.
With the many ways to save and spend plus the new Cash App card designs, you can't go wrong with creating your own free account. If you're new to the app, make sure to use Cash App referral code JSMTBXW to get a free cash bonus.
See what all the buzz is about. Money in your Cash App account can be stretched farther; just be sure to check out all available Boosts before making purchases.