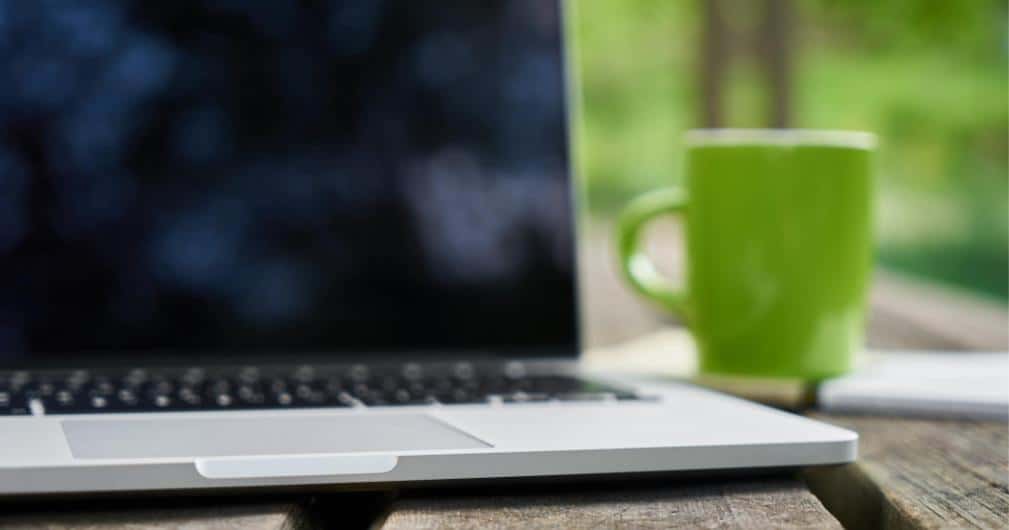 "How to get quality backlinks" is a question that I hear in the blogging world almost daily. And it's no wonder that many are asking this question since backlinks are undoubtedly a major ranking factor when learning how to SEO.
How do we get these quality backlinks that are seemingly so important?
Well, if you haven't heard this little speech yet then allow me to be the first to tell you; quality backlinks need to be earned. If you are not writing high quality content, then you cannot expect high quality backlinks.
But thankfully, on the flip side of the coin, writing high quality content could land you an incredible high quality backlinks list.
Though the majority of your backlinks should come naturally over time, it's not necessary to sit back and wait for them. There are a few white hat proactive ways to find high quality backlinks for free.
What is Backlinks in SEO?
A backlink is when a page on the World Wide Web is linked to from another source. Google uses backlinks as a way to measure authority and relevancy. Backlinks are a great way to improve SEO and gain more traffic and more conversions.
Create Backlinks Free
There are many ways you can create backlinks free if you take the time to learn and implement the methods that work. One thing I would advise is that you stick to white hat SEO methods only. Black hat SEO methods might bring you faster results, but they will also tank your website when (not if) Google finds out you've used them. Don't worry, I only teach white hat methods on my blog and will always point out the black hat methods so that you're sure to stay away from them.
High Quality Backlinks Free
So where can we get these high quality backlinks free? Isn't anything "high quality" going to cost us money? When speaking practically, yes, but when considering SEO, then no. All real high quality backlinks will be free.
You will definitely want a well-rounded balance of both regular and nofollow links so that your content appears natural to Google.
Regular Follow Backlinks
A regular backlink will always be followed. This means that as search engines crawl content on the World Wide Web, they follow all links that link to, from and within your content.
No Follow Backlinks
No follow backlinks are those that are marked with a "do not follow" tag. These links in themselves do not pass "SEO juice" to your website. But no follow links are still important.
High Quality Backlinks List
So without further ado, this high quality backlinks list will help you find great opportunities to build backlinks to your website.
How To Create Backlinks Manually
Here are 10 ways to create backlinks manually:
1. Share Your Content
Whether you're sharing your high quality content to your email list, Flipboard, LinkedIn, Google Plus, Facebook, Pinterest, Twitter or other open networking sites, it's best to start by sharing your content for others to see. If they like it and gain valuable information from it, they may link to it naturally.
2. Ask For Backlinks
Asking for backlinks used to be a popular way to get high quality backlinks, but as time passed, the shear volume of requests made this method spammy quickly. But it can still work for those who are active in a niche network. Ask those you know and provide value to for a link to your newest post if you genuinely feel that it would benefit their audience.
3. Create Valuable Images and Infographics
Infographics are an incredibly fast way to get backlinks from highly relevant websites. The only catch is that your graphic design has to be immaculate. If you cannot create a high quality infographic or image, then consider hiring a graphic designer to do it for you.
4. Guest Post For Websites With High Domain Authority
Guesting blogging is not dead – as long as you use this method wisely. There was a day when you could write a post for any website and snag a link back to your blog or website in the author's description box. Those links now have very little value. When guest blogging, ask the host site if you can include natural backlinks within your post to your website. If they allow it, then 1 to 2 links within the first 300 words of the guest post is ideal.
Related post: How To Guest Post On A Popular Blog
5. Ask To Be Included In Roundups
There are actually Facebook groups dedicated to helping bloggers quickly find roundup friendly blog posts. Bloggers publish requests all day every day asking for links to different blog topics that they can include in their roundups. This is a great opportunity to get free backlinks when you have posts that fit the criteria.
Search for these three groups on Facebook and request access to learn more about roundup backlinks: Blogger Round Up Requests, Bloggers Sharing Links for Roundups, Blogger Roundups
6. Links From Your Own Posts
So many bloggers forget the importance of proper internal linking for SEO purposes. If you have some strong posts that get organic traffic, then be sure to link to some relevant posts to pass on the "link juice". Also, proper navigation and internal linking helps Google understand your blog as a whole much better which also helps SEO.
7. Create YouTube Videos
YouTube is a great way to get relevant backlinks. If you create podcasts or helpful tutorials, grow a YouTube channel and link videos back to your relevant blog posts.
8. Interact on Quora
Backlinks from Quora are nofollow, but that doesn't mean they are low quality. Leave helpful answers on questions related to your blog topics and backlink to your relevant posts.
9. Leave Valuable Comments On Others' Blog Posts
Leaving valuable comments on other blogs is a way to get nofollow backlinks. But these links are still important for a few reasons. First, think of blog commenting as a way to grow your readership. If you write a new post or page that targets a specific keyword phrase, then search that phrase on Google and comment on those posts. Leave the link to your related post (only in the "website" field if given).
10. Check For Broken links On Wikipedia
When you write a blog post on a topic that ranks well on Wikipedia, check the relevant page on Wikipedia for broken links. If you are able to use your source to replace a broken link, no questions will be asked. Otherwise, the only way to add backlinks from Wikipedia is to become a contributor and add valuable content to the page.
11. Join Active Forums In Your Niche
As long as it's acceptable to post links in your interactions, niche forums are a great way to build your backlinks. Many forums will provide nofollow links, but you may happen upon some in your niche that allow regular (followed) links! Make sure to be helpful and build trust before simply dropping a link and hoping that traffic (and link juice) will flow to your blog.
How To Create Backlinks For My Website
One of the best and often overlooked ways to create backlinks for your website is to interlink your related posts in a natural, helpful way. You want to create a clear navigation for your readers and for search engines to crawl.
There is so much more to SEO than simple "getting backlinks", but many bloggers have no idea how to implement other SEO strategies. For example, keyword research and site structure are extremely important as well.
Buy Quality Backlinks
I'm only going to say this once. Do not buy quality backlinks. It is a black hat SEO method and Google forbids it. If you are found paying for backlinks then Google will penalize your site and it will never rank again. The initial boost from buying backlinks is not worth the issues that it will cause in the future.
How To Get Backlinks 2018
So that is exactly how to get backlinks in 2018. These 10 methods are used by bloggers and online business owners all of the time to create a strong domain and online presence.
Where do you like to get quality backlinks?