10 Best Android Game Apps That Pay Real Money
Try Bingo Cash, the ultimate bingo app for turning your skills into extra cash while enjoying colorful and engaging head-to-head matches. Win up to $83 per game and experience the classic bingo thrill in the comfort of your own home. Test your daubing skills and become a big winner today!
Bingo Cash™ is FREE to download and play! However, cash tournaments are not available in the following states: AZ, IA, LA, SC & WA.
The devices you use on a daily basis that keep you connected and in the know can also make you some extra money. And for all of you Android users out there, you can play exclusive Android games to earn real money.
If you want to supplement your income and make extra money doing something fun in your free time, head over to Google Play or the Samsung Galaxy Store to find legit Android games that pay real money. There are many options for the nostalgic gamer or for the avid player looking for the next innovative game.
Several options fit that bill and can be downloaded onto your Samsung Galaxy, Google Pixel, Moto G, or other Android device. Take your pick of all the available games that pay real money and start earning cash just for having fun.
Click the button ⬆️ to subscribe to my YouTube channel where I share real ways to earn money.
One of my favorite sites, Swagbucks, offers tons of ways to earn real cash online. If you're not already a member, give it a shot! Here are five things you can do to make easy money on the site:
Play games (up to $322 each)
Test apps (up to $150 each)
Submit receipts (easy cash)
Shop at your favorite stores (up to 10% back)
Answer surveys and polls (quick cash in minutes!)
Our Popular Free Guides
How to Start a Permanent Jewelry Business - If you are patient, have social skills, and love interacting with others, then a permanent jewelry business may be for you.
How to Become a Sleep Consultant - Help parents and babies, and be the difference for families worldwide who are desperate for more Zzzs in their life as a sleep consultant.
How to Become a Proofreader - There are five basic steps to working from home as a proofreader. As long as you're willing to put in the work, you can become a proofreader!
10 Fun Android Games That Pay Real Money
Not all Android games offer money-making opportunities. Stick to the following apps to increase your income and enhance your gaming skills.
1. Blackout Bingo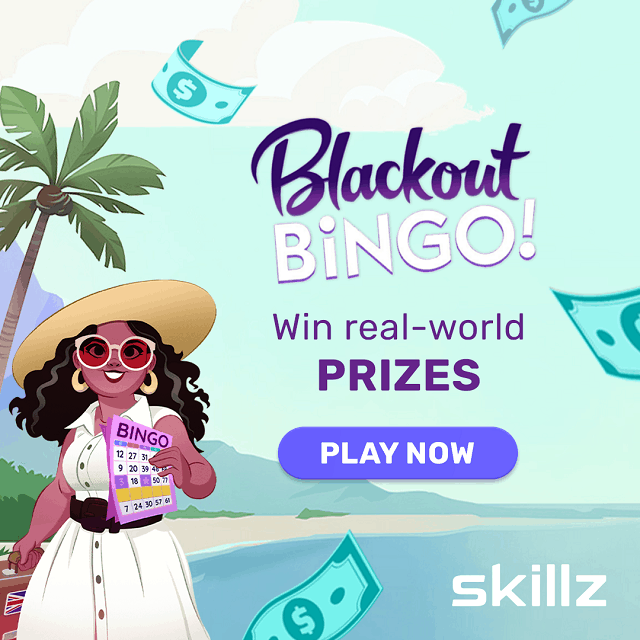 Blackout Bingo is a fun, bingo-style game that lets you compete against others in order to win real money from your Android device. You can practice as long as you'd like for free, but you will have to wager some real money to get paid to play bingo.
Blackout Bingo is run by the powerful Skillz platform. Skillz games take each player's talents into account when organizing matches between real gamers. It creates a fun and fair environment in which people can compete with others at their own level.
Blackout Bingo offers weekly bonuses and power-ups to help you triumph over other players. The game is fun to play, and the reward turnaround is quick. After the company processes your first payment, you will receive your funds via PayPal, your original payment method, or a physical check.
Enter the Skillz promo code APget5 and get FREE bonus cash with your first $5+ deposit.
Please Note! Cash tournaments are available in most of the world. Cash tournaments are not enabled in the following states: AR, CT, DE, IN, LA, ME and SD. If you don't live in a prize-enabled region, you can still play for free.
Related: Blackout Bingo Review
2. Solitaire Cash
Solitaire Cash is a top-notch game among Android apps that let you earn real money. The game is powered by the popular Papaya Gaming brand, and it's available for download on the Galaxy store for those using Android phones or Samsung devices.
This game takes the usual Solitaire to the next level, making it a fun way to earn some cash while playing a game you love. It's not just regular Solitaire; in this version, you're competing against other players using your Klondike skills in an exciting one-on-one game.
In Solitaire Cash, you're encouraged to play fast and smart. You're racing against time, and if you finish the game quicker than your opponents, you get extra points. It's a cool mix of quick thinking, strategy, and skill, all based on the well-known classic card game we all love.
When it's time to take out your winnings, Solitaire Cash makes it easy and safe. You can get your money through a secure PayPal transfer. With Solitaire Cash, playing your go-to card game for real money has never been this fun and rewarding!
Solitaire Cash™ is FREE to download and play! However, cash tournaments are not available in: AZ, IN, IA, LA, ME, SC, MT & WA
Related: Solitaire Cash Review
3. Bubble Cash
In the world of Android games that offer real cash rewards, Bubble Cash by Papaya Gaming has emerged as a strong contender. Launched in 2016, Papaya Gaming has made a mark in a short span of time, with a commitment to combine entertainment with the opportunity for players to earn some extra cash. The numerous positive reviews it has garnered highlight its growing popularity among mobile gamers.
Bubble Cash provides players with the flexibility to engage in both free and paid gaming. For those looking to make substantial earnings, participating in cash tournaments is the way to go. While these tournaments do come with an entry fee, the potential rewards can be worth the risk.
One of the key strengths of Bubble Cash is its commitment to maintaining fairness in its competitions. The game matches players based on their skill levels for paid tournaments, ensuring an even playing field.
The allure of winning actual money by popping bubbles has drawn many new players to this game, making it a favorite among Android users. The convenience of withdrawing earnings through PayPal further enhances its appeal. Bubble Cash truly stands out in the realm of real-money Android games, offering a unique blend of fun gameplay and earning potential.
Bubble Cash is FREE to download and play! However, cash tournaments are not available in the following states: AZ, AR, IA, LA, MD & SC.
4. KashKick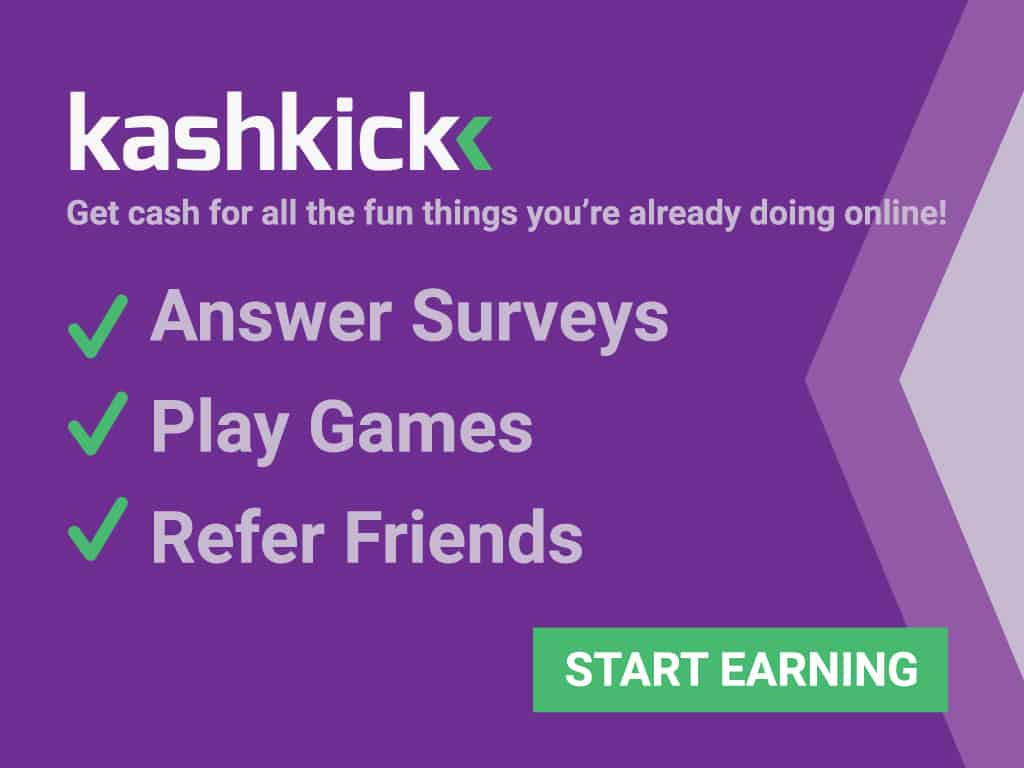 Kashkick is an online platform that offers a unique way for Android users to earn money by playing various games, including popular titles like Board Kings, Yahtzee with Buddies, Wordscapes, and Monopoly Go! Unlike other reward sites, KashKick provides cash payments instead of points or credits. Users can sign up for free and engage in different gaming activities, each with its own earning potential. Although KashKick lacks a dedicated mobile app, it can be accessed via a phone's web browser, making it a convenient option for Android users seeking extra cash.
The platform has certain limitations, such as being restricted to users in the USA and requiring a $10 minimum payout threshold before earnings can be withdrawn. Additionally, payouts are bi-weekly, meaning users must wait at least two weeks before receiving their money. Despite these constraints, KashKick maintains a Trustpilot rating of 3.8 out of 5 stars, with some users reporting account deletion issues without prior notice.
Kashkick serves as a legitimate rewards site, allowing users to earn additional spending money by playing games during their free time. It's important to note that the income generated through KashKick is not intended to replace full-time employment. Companies partner with KashKick to engage users with their games, fostering a mutually beneficial arrangement. With a reliable internet connection and a few minutes to spare, KashKick presents an appealing option for Android users looking to earn some extra money while enjoying their favorite games.
KashKick is a great find for gig workers, offering many ways to make extra money doing what you enjoy. Try it out - it's free! Here are five easy ways to start earning money on the site:
Play games (up to $125 each)
Test apps (up to $125 each)
Buy lottery tickets (an easy $8)
Try popular brands (always changing)
Answer surveys (quick cash in minutes!)
Related: Best Online Slots for Real Money (No Deposit)
Get Paid to Play Android Games in PayPal Cash or Gift Cards
Extend your earning potential with these additional money-making games for Android. These apps will reward you with free gift cards or PayPal deposits for playing. The potential to earn big rewards is dramatically less than with the games listed above, since there is no option to wager real money. But these apps still offer fun opportunities to pass the time while earning a little extra cash.
5. Rewarded Play
Rewarded Play features many Android games that pay real money. This one-stop-shop provides users with a massive library chock full of mobile games to play for money, such as Solitaire, Yahtzee, and even Wheel of Fortune. Earn points for completing tasks within the games you choose to play.
Once you have collected enough points, select a gift card reward to popular retailers like Amazon, Best Buy, and Target. This app is exclusively available to Android users.
Related: Word Games That Pay Real Money
6. Cashyy
Cashyy is an app that offers legit Android games to earn real money. Check out new games and earn money for playing and completing missions. There is no entry fee to use the app, and there are no ads to annoy you while you play.
Exchange the coins you win in the game for real money deposited to your PayPal account. You can also request redemptions in the form of gift cards to Amazon, Google Play, PlayStation Store, and more.
7. AppStation
Get paid to play Android games with AppStation. This free mobile gaming app is available to only Android users, and rewards players for downloading and trying new games.
You will have to spend a certain amount of time playing games before receiving any rewards. Cash in your earnings for gift cards to places like Amazon and Groupon, or request a PayPal deposit.
8. Mistplay
Mistplay is one of the most well-known money game sites for Android devices. Its library is full of fun mobile games to choose from, so browse the large selection to find a game or two that appeals to you.
Apps like Mistplay can take a while to build enough earnings to cash out. Carefully note the earning potential before downloading a new Android game, so you fully understand how quickly you'll be able to make money. You can't go wrong with Mistplay's large variety of gaming options.
Start playing and earning units, which you can later use to redeem gift cards including Amazon, Visa cash, Xbox, and more. Mistplay events allow additional earning potential, plus leaderboard opportunities to increase your weekly earnings.
Related: Mistplay Review
9. Money Well
MoneyWell is known for paying mobile gamers to download and play games. You won't get rich quickly with Money Well, but it could give you some extra Visa cash in your pocket for your time spent playing the games. This is available for only Android users, so head to the Google Play Store to download the app and start playing new games.
Related: Best Puzzle Games for Money
10. Dominoes Gold
Dominoes Gold is a real money-making game for Android. This twist on the classic game you probably played as a child features fair and friendly social gaming competition.
Compete with other players for the chance to win actual money. Sharpen your skills before entering the bigger competitions. There is an entry charge to play, but if you win, you will win back your fee, and then some. When you're ready, cash out via PayPal, your original payment method, or a check in the mail.
Enter the Skillz promo code APget5 and get FREE bonus cash with your first $5+ deposit.
Please Note! Cash tournaments are available in most of the world. Cash tournaments are not enabled in the following states: AR, CT, DE, IN, LA, ME and SD. If you don't live in a prize-enabled region, you can still play for free.
Start Playing Android Games That Pay Real Money
You've come to the right place to find opportunities to earn money doing something that brings you joy. Mobile games are evolving at the same time that classic games are making a comeback. Any of these apps can keep you busy having fun while earning money at the same time.
Android is one of the world's top mobile operating systems. Use it to help you earn some extra cash during your free time. While the apps here won't provide you with enough of an income to allow you to quit your day job, you can still make money that will benefit you, even if that means just earning extra coin for your savings account.
Start playing Android games for real money and watch your earnings grow over time. You have nothing to lose by trying out one or more of the games listed here!